The Most Popular Posts of 2017
Happy New Year! Well, almost! I'm very much looking forward to 2018 which should have a lot of exciting projects. One thing that I think you will be interested in is that the first volume of Without a Trace is coming out on the 8th of March, the culmination of over a year's work exploring the mysterious disappearances of aircraft over the years.
Traditionally I post the most popular posts of the year, which I will do in a moment, but I'm also going to try something new. Next week I'm going to post my favourite ten posts: these are all longer pieces that I am proud of and I'd hate for them to disappear into the archives.
But for now, let's stick to the most popular posts of 2017! I'd like to recommend that you take a quick peek at the comments even if you've seen the article before, because these posts have some great conversations going on!
As they were exiting the de-icing area, Ground contacted EVA 35 to say that de-icing staff had reported that the aircraft was not on the centre-line of taxiway Victor, which the flight crew acknowledged. A moment later, Ground called back to say that they had apparently hit a pole.
On the 12th of April in 2014, tragedy struck in New South Wales when a pilot's bad decision led to the death of a young girl travelling with him as a passenger.
John F. Kennedy Jr. died on the 16th of July 1999, when his aircraft crashed into the Atlantic Ocean off the coast of Martha's Vineyard, Massachusetts. He was piloting the airplane; his wife and her sister were in the back.
I had to cover my eyes to watch this video the first time I was shown it. But then I kept peeking through my fingers.
This video is making the rounds again and it chills me as much to listen to it now as it did the first time I heard it. The video features actual audio from Air Traffic Control dealing with a hypoxic pilot. Here are the details of what happened.
In the early hours on the 8th of January in 2016, a cargo plane was reported missing in northern Sweden. The West Air Bombadier CRJ-200 made a single MAYDAY call at 01:30 before disappearing from radar.
A Norwegian Air Force F-16 discovered the crash site on a mountain plateau in Lapland an hour later, northwest of Lake Akkajaure about 9km from the Norwegian border.
This photograph was sent to me a couple of times with questions of what it might portray and I just had to track it down.
Sometimes it's obvious how an accident report is going to end from the very first sentence. "The airplane owner, who was a noninstrument-rated private pilot and did not hold a multiengine airplane rating, was conducting a visual flight rules (VFR), personal cross-county flight in the multiengine airplane."
On the 28th of December 2014, Indonesia Air Asia flight QZ8501 disappeared mid-flight on a routine journey from Surabaya, Indonesia to Singapore.
A reader mailed me this amazing aviation photograph and I knew I wanted to know more. I was surprised at how much I discovered about the photo, which at first glance I thought might be a fake. But the story of who took the photograph and how he managed to get the shot is a good one.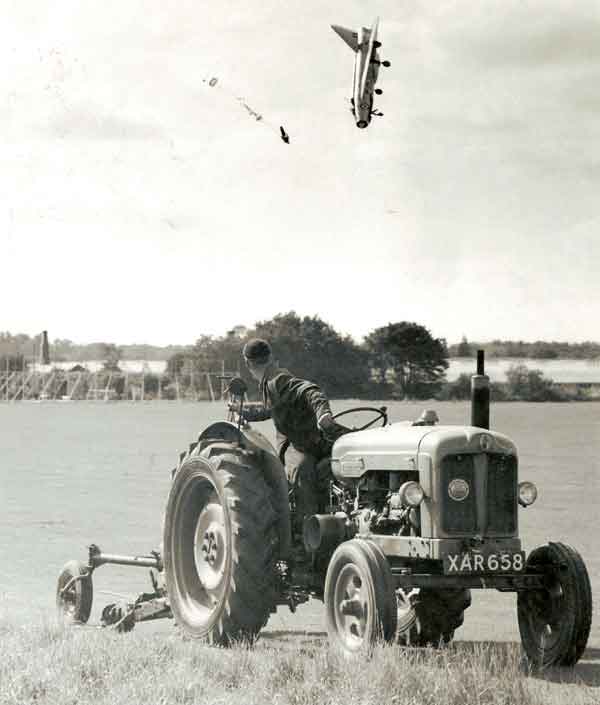 In particular, the comments on this photograph are wonderful to read as people post their recollections of the photograph, the airfield and the aircraft of the time. I'd say the comment thread is better than the post itself!
And with that, I wish you a wonderful weekend and good slide into 2018! I'll see you on the other side!