April Showers Bring…More Questions and Answers
It's time again for a collection of questions from readers for the community to answer. This time, I've collected some questions from the comments that didn't get much attention previously. If you know the answer, come on over the comments and leave a note. If you have a question, add it to the comments (one question per comment is easier to answer) or mail me and I'll add it to the next batch.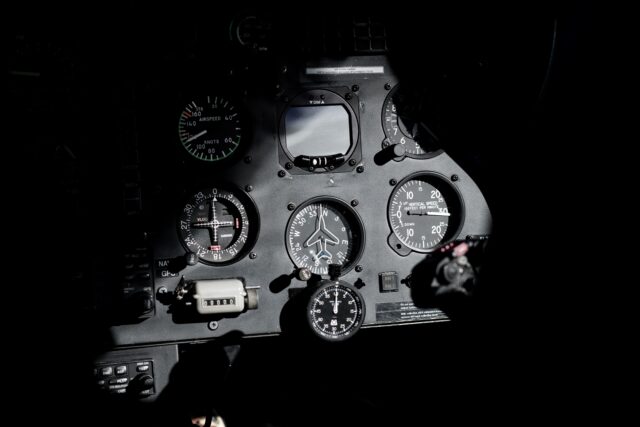 I love this new series because it really shows how the community can come together to share knowledge without implying that people should already know.
So to start, one from me for the instrument rated pilots:
Sylvia wrote: Is one expected to be established on the ILS before reaching the Outer Marker?
Jeff wrote: Do airliners ever fly over the north pole? If flying over the pole was the shortest route, would an airliner use it?
Gordon wrote: A question is about flying west in the late afternoon around the equinoxes – how do you see anything with the western sun in your eyes. As a car driver, I can strike it lucky and have a cloudy day, and of course roads twist and turn a bit. But even so, I'd always time a trip so that I am not driving due west around sunset. The same problem faces truck and coach drivers and train drivers who have a schedule to stick to and cannot avoid driving in such conditions. Private pilots probably have to have landed before sunset anyway, so may not face the problem, but commercial flights are going to be facing this issue, and for the larger planes, once out of the clouds it's sun all the way. I realise it might only be for 30 minutes before the sun is low enough not to be a problem, but for that time it must be awkward.
Raymond wrote: My question relates to the replacement of three person crews in commercial heavies with two person crews. In the 1960s, 70s, and 80s I believe that western commercial heavy/widebody airliners all flew with three person flight crews. Smaller commercial airliners, under 80,000 MTOW?,were permitted by FAA to have two person crews, but I don't have a specific reference for that. Did the relevant agencies study smaller crew sizes, presumably due to better avionics in the more modern planes, in any rigorous way before these regulatory changes took place? What is the history behind this change?
Nancy wrote: We were flying from Seattle (SEA) to Vancouver Canada (YVR) on an Alaska Air Lines Bombardier Q400 Turboprop (about 75 passenger max) and it was probably less than 1/4 filled. We all took our assigned seats but before takeoff the pilot asked us all to move to the middle of the craft. Is this common when there is so few passengers on the smaller aircrafts? Is seating taken into consideration like this in larger ones?
Last time, Mendel wrote: What kinds of pilots routinely wear parachutes or have them available. This got very specific answers and I want to take it further: under what circumstances is wearing a parachute considered to be important?
(My theory: if there is a real risk that the aircraft could disintegrate around you)
Now over to you! I'm looking forward to seeing another great exchange of information. Please help each other out and be patient with one another.