There Will Be No Accident Left Behind
I have long lists of accidents that I'd like to know more about and I keep adding new ones, even though there are already more in my files than I could cover in a dozen lifetimes. The problem is that I really hate deleting anything. I've tried to do a clear out with the result that this week, I'm posting a number of smaller cases that I couldn't bear to dismiss without sharing.
---
On the 21st of December 2013, an Aerolineas Argentinas Boeing 737 was struck by lightning on approach to land. The passenger aircraft, carrying out domestic flight AR-1890, had departed Buenos Aires normally and was 22 nautical miles out from Ushuaia. The lightning struck the radome and the fuselage, leaving black pit marks in the paint and melting the lightning diverter. The aircraft carried on to land normally but was then taken out of service.
There's not really much more to say about this case but it does form the basis of an interesting article by Weather Guard about lightning protection design, including this video about black marks on the radome:
---
Mike Caldwell sent me the details of this 1977 accident. I just couldn't word it better than he already had:
I did help investigate one crash before I got out of the USAF. After midnight one night in April 1977 a KC-135 from Castle AFB, Merced, CA. was doing touch and goes at Beale AFB in Sacramento. Castle was the training base for KC-135s so it was an instructor and students crew. Beale is the largest AFB in the world in terms of size, so they leased a lot of their land to cattle ranchers. On this night the cows had found a gate open and the KC-135 crashed into 23 cows on the runway! The gear sheered off, slowly did a 180 down the runway. The crew was fine: everyone went out the cockpit windows and ran away. So the next day I am there and on the runway was meat, brains, limbs, blood, urine, poo smashed on a concrete runway on a ninety degree day. Every fly in Sutter County was there! What a mess.

The investigation found that there were entries in the Security Police logs multiple times like "Cows getting out, put the wire loop back up over the fence post" but nobody actually did anything to stop cows from getting out. The chief of the Security Police and many others lost their job. This is sort of the Air Force way after crashes: everyone in sight loses his job, almost always the Commander too.
You can read the details (with photographs) on the BAAA site: CRASH OF A BOEING KC-135A-BN STRATOTANKER AT BEALE AFB and there's a photograph after the crash by Jon Mickley that's worth a look: Photo of Boeing KC-135A Stratotanker 58-0101
---
These two pilots survived a mid-air collision in their training planes. The planes cannot quite be said to have survived the encounter but between them, they made one good one. A fantastic story written up in the ABC news: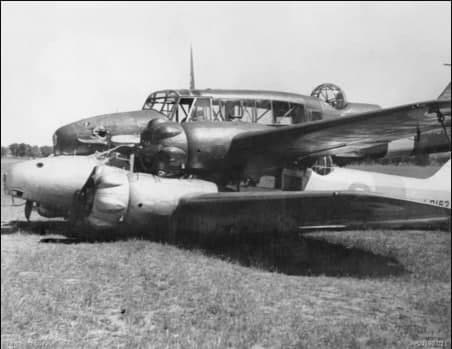 ---
This is really a list of accidents but mainly I'm just bemused that someone at Japan Airlines thought this was an important addition to their corporate website:
---
VASAviation has made a great video of the ATC from a Delta and Southwest near mid-air collision.
I have to say, the controller doesn't come out of this smelling of roses.
---
Not actually one from the accident file but an interesting news story to keep track of. A twin-engine drone has just finished trials for delivering post from Kirkwall to North Ronaldsay (population: 70), the northernmost of the Orkney islands. The drone is a Windracers ULTRA UAV capable of carrying 100 kg (220 pounds) of mail. The same journey, 56km as the crow flies, would take over 3 hours by ferry.
You can read more about it on the Summer of Drones News article:
---
I hope you found these interesting and please feel free to keep sending me new things to look at! Meanwhile, I'll get to work on a new post for next week.
(Although, woah, I've been binge-watching the Netflix series about Formula 1, Drive to Survive, and I could be very tempted to just keep going with that for another week. Lots and lots of crashes and very few fatalities: perfect?)