Happy Holidays!
Another year has come and gone. I'll be honest, it's not been the greatest but I am glad that I'm still here and that you are still here with me.
I tried to use one of these newfangled AI art generator to create a Christmas card especially for us but in retrospect maybe Fear of Landing is not a good theme for holiday art.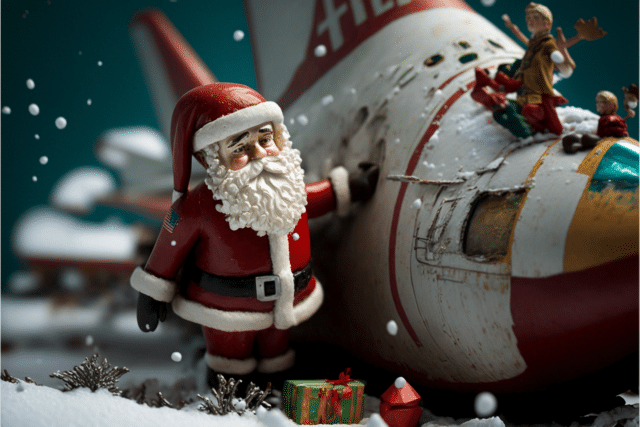 I've always thought of end of the year as a time to step back and celebrate. This year, I'm focusing on what I have rather than what I've lost. I'll be flying to Germany to spend with my family and I'm planning to unplug from the Internet and make a lot of cookies and visit the Christmas market and drink too much mulled wine.
I hope that you, too, get a chance to take some time off and can do something that will bring you joy and relaxation.
I've collected three Christmas stories to get you into the mood.
---
A quick and amusing piece about a cargo flight with a bit of a paperwork problem.
---
An Incredible Christmas Story from World War II
---
A short story by Fredrick Forsyth about a Royal Air Force pilot flying home when it all went wrong.
---
Wishing you all a very happy holiday season and I'm looking forward to catching up with you all in 2023.