An Icon of Aviation
I have a guest post this week by Nicholas Brown, the Campus President of Spartan College of Aeronautics and Technology. The college has been rebuilding a replica of Little Stinker, the Pitts Special flown by Betty Skelton. I'll let Nicholas tell you all about it but first I wanted to share this video from an airshow at Gatwick Airport in 1949 where you can see Skelton flying the famous Little Stinker.
Everyone at Spartan is very excited about this project and I jumped at the chance to share it with all of you.
---
An Icon of Aviation
by Nicholas Brown
Spartan College of Aeronautics and Technology has gotten its hands on one iconic plane by a female aviator who broke records, gender-barriers, and glass ceilings. The Spartan College Colorado location is giving the historic Pitts Special biplane, identical to the plane flown by female aerobatic flying superstar Betty Skelton, a complete rebuild by students and instructors.
The Pitts Special was created by a man named Curtis Pitts – hence the name! He created the beautiful aerobatic biplane in 1943 and its prototype was first flown in September 1944. The design has been continuously refined since the prototype's first flight; however, the current Pitts S-2 still remains quite close to the original concept in design. All single-seat (S-1) and two seats (S-2) Pitts Specials are variations of the basic design.
In an unfortunate turn of events, this first Pitts Special was sadly involved in a crash after being sold to a crop duster. However, the second produced Pitts Special biplane was flown in several air shows, and eventually sold to the iconic Betty Skelton, to which she lovingly named it the "Little Stinker."
Betty Skelton was known as "The First Lady of Firsts" and blew the doors open for women of her time – and those to follow. As a child, Betty played with model planes, not dolls. She didn't let traditional gender roles of her time get in the way of her dream of becoming a pilot. And she did just that and more. She innovated in aviation, astronautics, auto racing, and advertising.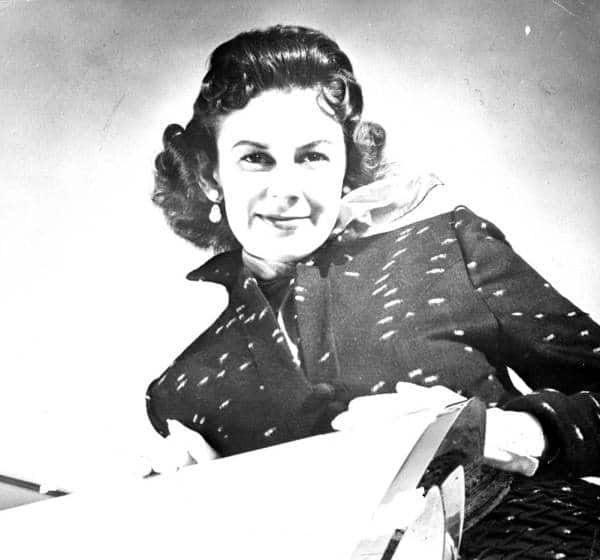 Clever, tenacious, and full of gumption, Betty held commercial and instruction pilot certificates, was rated for single-engine land and sea planes and multi-engine aircraft before becoming a test pilot. She set 17 aviation and automobile records and is an impressive women's land speed record holder for breaking 145.044 m.p.h. in her Corvette at Daytona Beach sand flats. It's obvious why restoring Betty's plane at Spartan College is a big deal for us and the history books.
By the time Betty Skelton purchased the Pitts Special she had garnered international attention for her abilities in aerobatic flying. She won the International Aerobatic Championship three years in a row from 1948 to 1952. She continued to shatter ceilings by breaking records in not only flying, but other events all over the country.
In 1965, Betty set an astonishing new land speed record for women when she traveled at over 315 miles per hour in a jet car, she named Green Monster Cyclops at the Bonneville Salt Flats in Utah.
Up until that time, Betty was the only woman to undergo NASA's physical and psychological tests, identical to those given to the Mercury Seven astronauts, when requested by LOOK Magazine for a cover story. Betty Skelton continuously pushed limits, garnered international attention, and was eventually inducted into 10 separate Halls of Fame.
Anyone can (and should) hear an incredible story like Betty's and have all the admiration in the world for a woman who pushed limits, broke records, and made things happen for herself. Those qualities and characteristics are certainly admirable in today's day and age, but to do this in the late 40s, 50s, and 60s is a special level of accomplishment. Betty was the catalyst for other women to pursue their passion in male-dominated spaces.
Because of the huge respect we have for Betty, Spartan College, in partnership with the Spirit of Flight Foundation and Museum in Denver, Colorado, are rebuilding an exact replica of Betty's "Little Stinker" Pitts Special plane. Today, the actual "Little Stinker," and oldest surviving Pitts special, hangs in the Smithsonian, but building a replica allows us the opportunity to share her incredible, inspiring story with more people.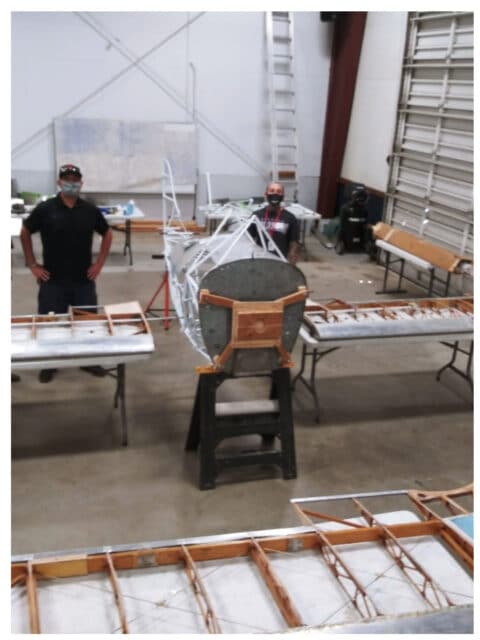 We framed out the Pitts Special S-1S and converted it to the S-1C so that it was an accurate portrayal of the cockpit Betty Skelton sat in. The S-1C has a flat bottom airfoil and two ailerons rather than symmetrical 4-aileron wings of the other Pitts models. Pilots who have flown the S1-C think it needs slightly more push when flying inverted, but doesn't descend or slip down as quickly as the S-1C model. The S-1C also has a rod tailwheel spring which makes it more stable on the ground than the S-1S.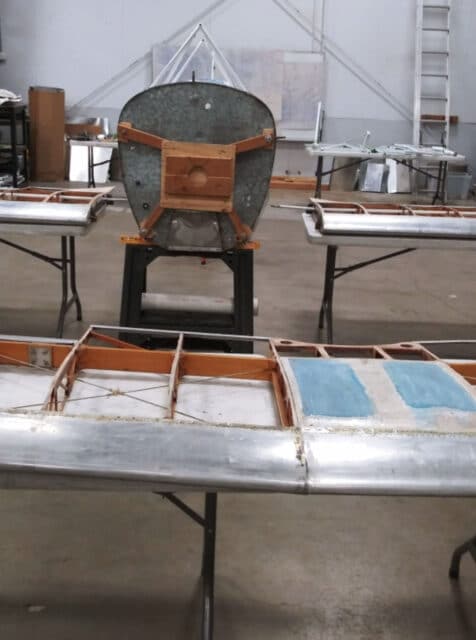 Gordon Page, President of the Spirit of Flight Foundation and Museum, has flown the Pitts and said, "Flying the Pitts is like the ultimate thrill ride you could experience at an amusement park. From the first time you add power for takeoff and raise the tail you realize that the Pitts is a serious performer and you better be on your game at all times while flying it. Aerobatics are much more intense than flying a Super Decathlon or similar high wing, aerobatic plane. But what really gets your attention in a Pitts is when you are in a spin and push the stick forward. It winds up like a top and can be a bit intimidating the first time you try a spin. Landing is interesting also, especially in a cross wind like we see in Colorado. I can certainly see why Curtis Pitts' iconic design has been around for 75 years and is still competing."
Spartan College students and instructors are volunteering their time to complete the Pitts Special build, which will take approximately one year and should be in complete in early 2022. There are more than a dozen students and staff, as well as volunteers from the Spirit of Flight Foundation helping with the project.
The instructors not only teach at Spartan College, but have experience in rebuilding replicas and refurbishing old planes. Refurbishing historic and iconic planes like this is one of our staffs' greatest pleasures. Doing this within the College gives our students the opportunity to have real-life experience in building and restoration and allows them to learn a more specialized craft outside of the classroom.
While we originally hoped to rebuild the plane to be flyable, we determined it will be of better use as a static plane to showcase in the Spirit of Flight Museum, take to air shows, and continue to share the Betty Skelton's innovative legacy.
---
Thank you to Nicholas for telling us about the project! I hope that soon we'll be able to see photographs of the completed plane! I love that it is a labour of love by instructors and students alike and that after it is finished, it will be available not just for museum visitors but as a display at airshows.