Airbus A350 Maiden Flight
The Airbus A350 maiden flight was today and wow, but that aircraft is gorgeous!
A new chapter has opened in Airbus' 43 year history as the first A350 XWB, the world's most efficient large twin-engined commercial aircraft, powered aloft this morning for its maiden flight at Blagnac in Toulouse, France at 10.00 hours local time. An international crew of six is on board, comprising two Flight Test Pilots, one Test Flight Engineer and three Flight Test Engineers. At the controls of the A350 XWB's first flight are Peter Chandler, Airbus' Chief Test Pilot, and Guy Magrin, Project Pilot for the A350 XWB.
Here's the flight path it flew: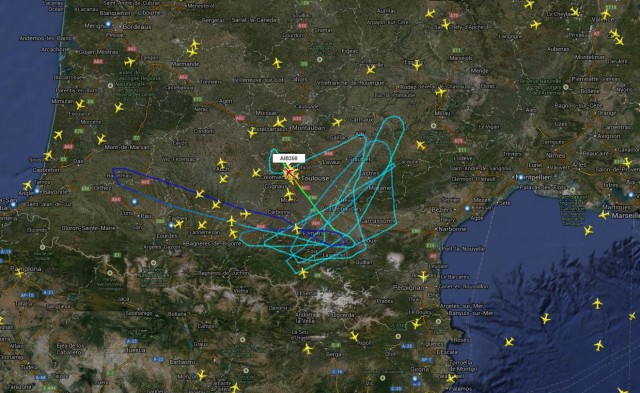 For those of us who couldn't be in France, Airbus posted photographs and updates throughout the day on the Airbus Facebook page although I have to admit, I watched it on Twitter:
What an exciting day it has been. To finish it off, of course, I had to play around with the 360 cockpit view.
Still not had enough? The aircraft is safely on the ground now but you can still watch the recording from the live-stream of the event:
I've got to admit: I really like living in the future.