Planes, more planes and well, even more planes
This week there were so many interesting things in the news, the best thing that I could do was gather them all together for you to enjoy them with me.
Felix Baumgartner's 23-Mile-High Skydive Aborted Due To Wind | Popular Science
12:27am MDT – Thompson in response to a journalist's question about syncing the delay with the live video feed. His answer, in essence: Engineers aren't thinking about live feeds (at least not the ones that don't provide data from the capsule). "The reality is we have a person's life at stake, so our primary concern is making sure conditions as safe as possible to get in the air."
---
Andrew Stagg was invited to tour the Mooney Factory last month and shared his photographs on Flickr:
Mooney Factory Tour (MAPA 2012) – a set on Flickr
---
An amazing set of photographs on Reddit: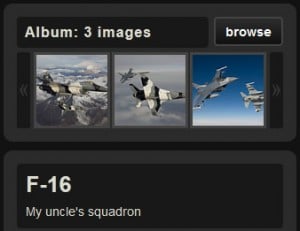 Uncle commands a fighter squadron. Some epic pics for you
---
This was posted as a "dangerous take-off" but note the Airbus livery: this is Airbus test pilots testing an engine failure.
The A340-600 Flying Test Bed was performing some tests at Toulouse airport, but as engine 1 (outer left wing) was switched off, the aircraft banked dangerously to the right. Scary …
---

Holy Crap-Look at All These SR-71 Blackbirds Together!
Like Richard Gottardo says: this image reaches a "maximum amount of awesomeness." Eleven! Lockheed Martin SR-71 Blackbirds—perhaps the the most exhilarating piece of flying titanium ever to touch the sky along with the Oxcart A-12—"posing" together.
---
10 Ass-Kicking Warplanes You've Never Heard Of | Danger Room | Wired.com
But for a wide range of more secretive missions, the Pentagon possesses tiny forces of specialized, and largely unknown, warplanes.

Some are rugged transports meant to blend in with civilian air fleets and deliver commandos or diplomats to remote battlefields — or provide overhead surveillance during highly classified Special Operations. Others are electronic wizards, performing esoteric but vital communications functions in the high-tech management of the Pentagon's far-flung forces. And then there are the "aggressors" — foreign-made or modified domestic models prized for their ability to accurately simulate the capabilities of America's enemies.
---
This is one of the best commercial aviation advertisements I've seen in a long time. It makes me want to brave Heathrow.
British Airways Advert 2011: To Fly. To Serve.

---
Got any spare change?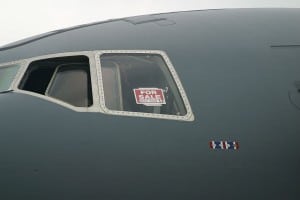 ---
Accident: Windjet A319 at Palermo on Sep 24th 2010, touched down short of runway
The main gear contacted an embankment rising from about 6 meters above mean sea level to 8 meters above mean sea level about 367 meters before the runway threshold at about 512 feet/minute rate of descent, 8 degrees of nose up angle and about 128 knots over ground, bounced with both engines and flight data recorder stopped upon first impact and touched down a second time, impacted the localizer antenna runway 25 and came to a stop about 850 meters past the runway threshold at the intersection with runway 02/20. The captain ordered the evacuation of the aircraft, the passengers and crew evacuated into intense rain and walked "disorderly" towards the lights of the airport buildings in about 900 meters distance.
---
Man survives plane crash « » Local News
"I came in on my fourth attempt to land, with a slight crosswind and an uphill breeze," Vowel said Wednesday. He said the wind "kicked him around." He touched down once, then increased power for another go around.
But things then went terribly wrong.
"The front canard wing stalled and was porpoising as I was trying to gain altitude," Vowels said. "The terrain came up faster than I was coming up."
---
And finally a front seat view of F-35B and F-35C test flights:
What fun! See you next week.