Amazing Display of the Dassault Rafale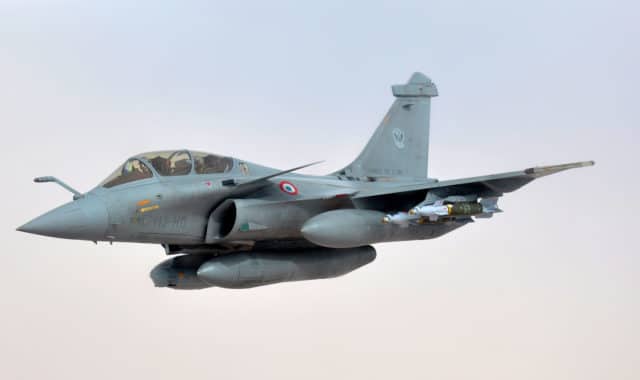 I've had a soft spot for the Dassault Rafale for a long time; I even included it in a short story under a slightly modified name and description. It's a French twin-engine fighter which is so crazily agile that it's aerodynamically unstable; digital fly-by-wire controls keep it under control. Designed to work with aircraft carriers, the Rafale's landing speed is down to 115 knots and in simulations it was able to take off from a ski jump with no modifications. In flight testing, it has flown as fast as Mach 2 (1,322 knots) and as slow as 15 knots. And it's gorgeous.
But now, this fantastic flying display of the Rafale at Le Breitling Sion Airshow in the Swiss Alps in 2017 has shifted my mild crush to active obsession.
It's not just the aircraft that sets this video apart. The camera work is fantastic. Filming the display from the mountains above the airfield is genius. The cameraman did a great job of tracking every movement; there must have been a practice run because he knew exactly where the Rafale was going next.
And what a pilot! That circle to land starting at 07:15 where he extends the gear while upside down…wow! And right on the numbers. I don't read French but there's what seems to be an interesting interview with the pilot, in L'usine Nouvelle from around the time of the demonstration flight:
Mais qui est Babouc, le remplaçant de Marty aux manettes du Rafale solo display?
All I can say is that every landing from here on out is going to seem boring in comparison.