Ground Collision at Nairobi
Two regional jets collided at Jomo Kenyatta International Airport in Nairobi last Saturday (9 Feb 2019).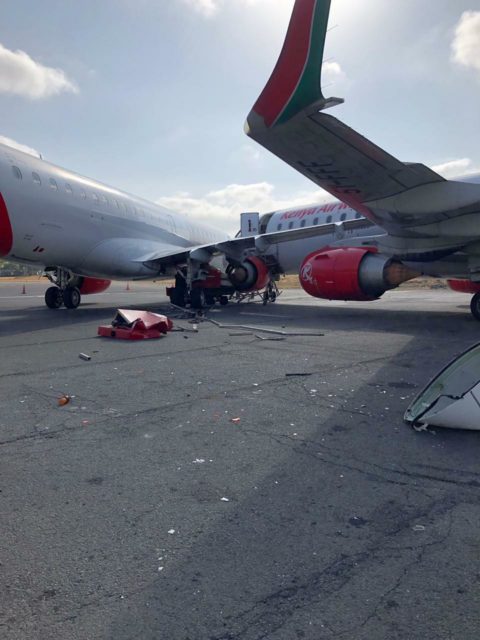 Both passenger jets were Embraer 190 owned by flag carrier airline Kenya Airways and were scheduled for routine maintenance.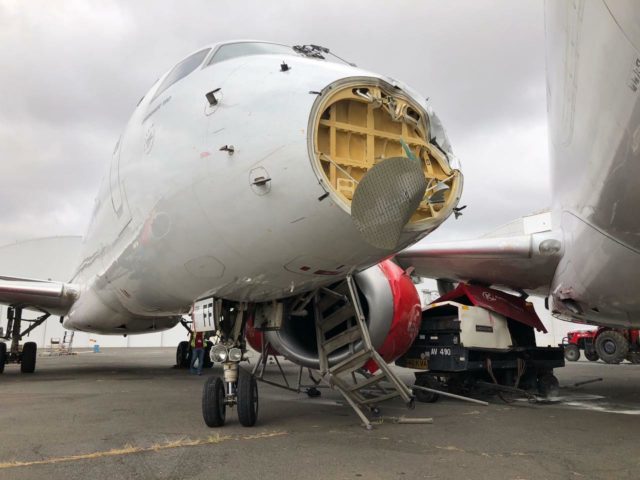 Apparently, one of the aircraft was in the process of a technical engine maintenance check when it "jumped off" while on a ground run in the hangar (I think they mean jumped the chocks?). The crew managed to steer the moving aircraft out of the hangar without collision but then rammed another Embraer 190 parked on the apron.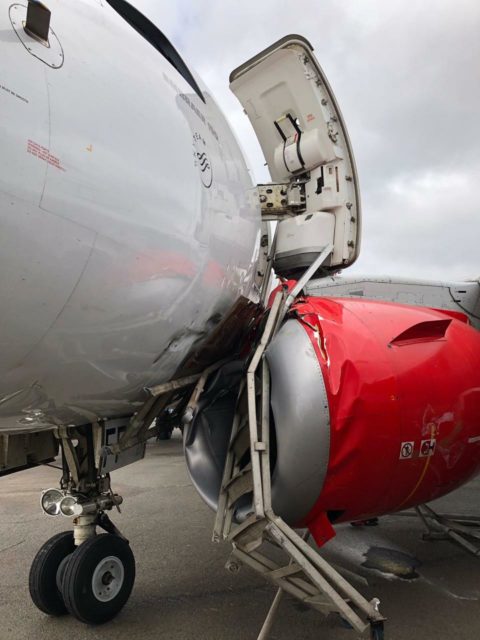 It probably would have been cheaper to have just let it hit the hangar walls.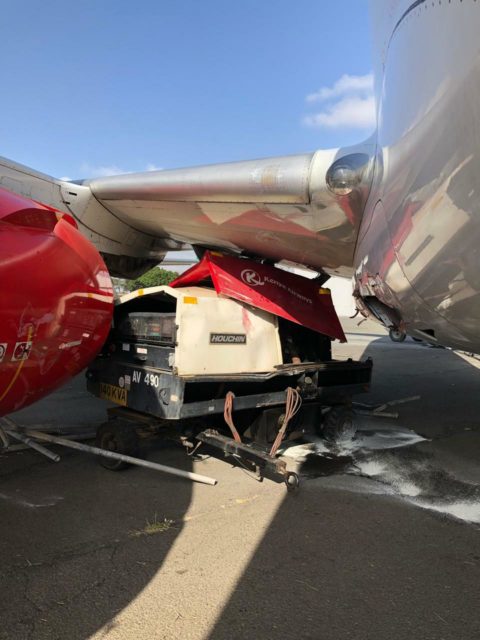 These pictures are said to have been posted by someone on the scene to social media groups but I was unable to find the original source.
Kenya Airways immediately released a statement
Nairobi, February 9, 2019….Kenya Airways would like to confirm an incident involving two of its aircraft Embraer 190 on Friday night, 8th February 2019. The incident occurred during a standard technical engine maintenance check at the hangar that caused movement of one of the aircraft hence the impact.

Both planes were not in operations at this time therefore no passengers were involved. The airline can confirm that there are no injuries reported to any of its maintenance personnel following this incident.

The two aircraft involved in this incident got substantial damage and have since been withdrawn from service for full investigations. During such incidences, Kenya Civil Aviation Authority (KCAA) and Kenya Airways Safety team are required by law to carry out full investigations and furnish a full report. This process is currently on going and once complete, repairs on the aircraft can commence.

Both planes were scheduled to return to service in the next few days hence no disruption to normal operations.

Kenya Airways shall advise should there be any impact on our operations.
Kenya News Alerts TV broadcasted a video of the damage on the scene.
There were no injuries. An investigation is in progress.