Garuda Airbus A330 stuck in the mud
It was some time ago when I managed to get the Piper Saratoga so bogged down in the mud that my aircraft had to be towed out by four strong men and a landrover. I was attempting a short cut, in a rush to depart, and thought that I could save time by cutting across a bit of grass rather than remain on the taxiway. I was wrong.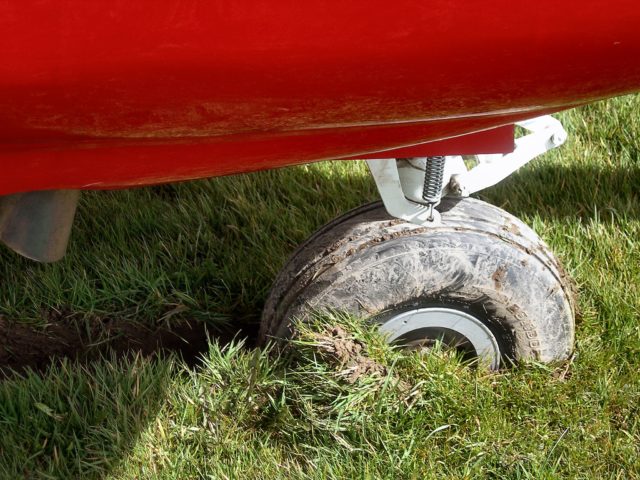 When I saw the news on Wednesday, I'm going to admit that it made me feel a little bit better that I'm not the only pilot who this has happened to.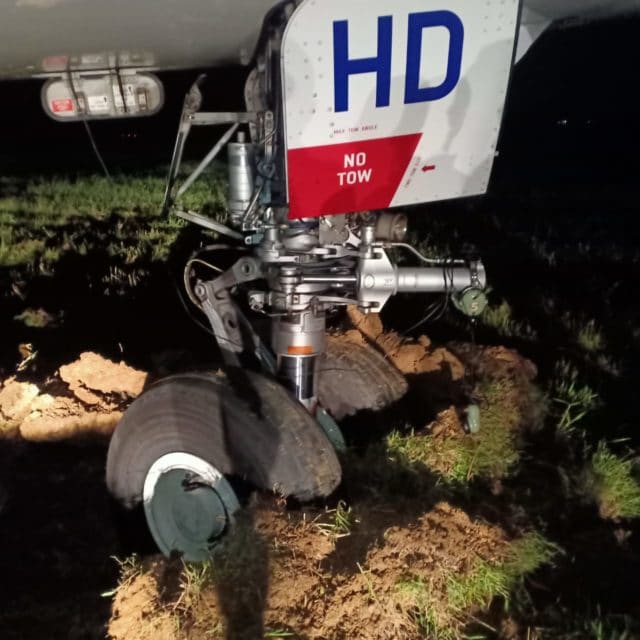 At the Sultan Hasanuddin International Airport in Makassar, a Garuda Indonesia Airbus A330-300 scheduled for a one hour domestic passenger flight to Jakarta sank into the mud after a runway excursion off the side of the runway.
The Airbus was backtracking along the runway and attempted an 180° turn in order to position itself to line up for departure with 26 passengers on board. During the turn, the aircraft skidded off the runway
Garuda Indonesia A330 veers off the runway while preparing to depart from Sultan Hasanuddin Airport in Indonesia. No injuries reported. https://t.co/CiLJpz3a55 pic.twitter.com/SSDepy3q59

— Breaking Aviation News & Videos (@breakingavnews) July 1, 2020
Aviation Herald reports that that the nose gear and the left main gear sunk into the mud with only the right main gear on the paved surface.
The Airbus Takeoff Safety Training Aid manual has a table for the Lineup Distance Charts for a 180° turnaround. For the A330-300, the minimum runway width required for a 180° turn while maintaining the minimum edge safety distance is 70 metres (230 feet).
Runway 03/21 at Makassar is 45 metres across; a standard width for an international airport but only half that of what the flight crew needed to make the turn safely. There are no "turnpads" on the runway although the connecting taxiway could be used to allow for a larger turning circle.
One commentor on AVHerald says that the A330 can turn without margin in a width of just 48 metres. The runway was still not wide enough and besides, on this occasion, it seems they really needed that margin.
The reason for the 180° can be seen in the NOTAMS for Makassar:
Q) WAAF/QMXLC/IV/M /A /000/999/0504S11933E

A) WAAA
B) 20/04/20 05:26 C) 20/07/20 09:00
E) TWY WP BTN TWY G AND TWY H, AND TWY H CLSD DUE TO WIP RMK : HEAVY EQUIPMENT PRESENT
That is to say, there is a notice to airmen (NOTAM) that from the 20th of April to the 20th of July 2020 (B), a number of the taxiways (TWY) at Makassar (Aerodrome WAAA) are closed for work in progress (WIP) using heavy equipment.
Indonesia has been investing in upgrades at regional airports for the past decade or two, including repairing defective pavement and widening taxiways. AVHerald reports that they were turning for a departure on 03 while Indoflyer.net reports that the aircraft was backtracking and then turning for a departure on 21. The closed taxiways in the list above include both the taxiway for the threshold for 21 (TWY WP) and for the threshold of 03 (TWY H); however it seems to me that Indoflyer is correct based on the AVGS playback.
Gerry Soejatman, an aviation safety "pro & geek" based in Jakarta comes to the same conclusion, theorising that the Airbus A330 started the 180° turn too early, although he doesn't appear to have read the NOTAM before posting so I don't know how reliable this is.
Analysis of #GarudaIndonesia #GIA613 #PKGHD in #UPGairport this evening. Aircraft made the 180 turn too early, not giving itself enough space to make turn. Why he did that or why not go around the taxiways and enter from the other runway, is probably going to be investigated. pic.twitter.com/mN1v5I1DaW

— Gerry Soejatman (@GerryS) July 1, 2020
Either way, the taxiways would allow for some extra turning space but, in line with our previous discussion, it is quite possible that those taxiways had collected grit and other debris through the construction and the general disuse of the airport as a part of quarantine measures, which could result in a lack of traction.
Simple Flying: Garuda Indonesia A330 Gets Stuck In The Mud At Makassar
PK-GHD has kept flying in recent months but on reduced schedules. Before yesterday's flights, the aircraft flew up to Seoul from Jakarta on Saturday, June 27, returning to Jakarta on Monday, June 30. Then it sat idle for 48 hours.
Of course, a new NOTAM came into play immediately:
A1460/20 NOTAMN
Q) WAAF/QMRLC/IV/NBO/A/000/999/0504S11933E005
A) WAAA B) 2007011220 C) 2007011600
E) RWY 03/21 CLSD DUE TO BLOCK ACFT
Translation: Runway 03/21 closed as it is blocked by an aircraft. The flight was cancelled and as of yesterday, the aircraft was still at Makassar.
The Airbus A330 was towed out of the mud that night. I presume it required a bit more than a Landrover to get it out.