Questions and Answers on the Tragedy of Germanwings 9252
So I went out of town last week without saying anything, which is why you had sudden silence from me as the scale of this tragedy unfolded. I spoke to a few journalists but was not in a position to write an article for you until today. That means I get the benefit of over a week of investigation news and it's also already clear what aspects of this, after the initial how could he? are causing the most confusion. So to make up for my absence, I've put together a set of questions and answers that I hope might be helpful in deciphering the reporting from the mainstream press.
What if the First Officer took ill? Why is everyone saying he did this deliberately? They can't possibly know that!
Yes, actually, we do have enough evidence that criminal proceedings against him are in progress.
I can tell you one hundred percent: a pilot slumped over in the cockpit could not put the aircraft into a descent. The Airbus has a joystick at the side, not a control column in front.
The aircraft was configured by a human directly after the Captain left the cockpit. The First Officer chose to start a descent in what could only have been a deliberate action.
The Captain should have been able to access the cockpit using the keypad, as below, but he was locked out.
Finally, the Flight Data Recorder shows that the First Officer repeatedly accelerated the plane's descent. He did not make a mistake: he was flying the aircraft into the mountains.
This was not the responses of a panicked man but quite clearly a decision taken to crash the aircraft.
How do investigators know that the First Officer locked the Captain out?
Normally, if one pilot leaves the cockpit, the other pilot simply lets him in upon his return. In the Airbus 320, there is a keypad by the door to allow access to crew as the door automatically locks.
The Chief Executive of Lufthansa stated that the Captain had the code to the keypad and that he would not have forgotten it. Even if he had, the other crew members also knew the code and could have let the Captain in.
However, to ensure security and that the key code can't be forced off a crew member by a terrorist, there is a "lock" switch in the cockpit. The Lufthansa executive confirmed that, as set up for their aircraft, this would disable the keypad for five minutes. If the First Officer used this "lock" to ensure the Captain couldn't get in, he probably overrode the keypad repeatedly, as the descent lasted for eight minutes, enough time for the Captain to get in again.
Why does the Captain not simply carry a key? How can it be possible to lock the Captain out?
The security in place is strictly to protect the cockpit from hijack. The Captain could be attacked in the cabin and the key taken off him, or he could be forced to relinquish the code. The locked door is a response to a threat from the passengers, not a threat from the flight crew. Thus, it makes sense that the control is inside the cockpit, to stop a forced entry.
The entire concept of protecting an aircraft from the flight crew is pretty crazy and not something that should ever be needed. Realistically, if pilots decide to crash the plane and kill everyone on board, it really isn't that easy to stop them.
Regardless, surely we have to stop this ever happening again?
I'd like to refer you to an old post of mine: Fear of Landing – JetBlue Captain Break Down
Three years ago, the captain of a JetBlue flight began to act very oddly, rambling to his first officer about evaluations, religion and stated that they were not going to Vegas. The first officer became concerned when his captain said that "things just don't matter". The captain told the air traffic controllers to be quiet and turned off all the radios.
The First Officer invited another, off-duty pilot to join them and when the captain left the cockpit to use the toilet, the first officer locked him out and changed the security code. Passengers were able to subdue the screaming captain and restrain him until the aircraft landed safely.
So there's the core of the problem: we can't have a system in place that protects the cockpit from hijackers, saves the passengers from their captain on JetBlue flight 191 and also would have saved the passengers from the first officer on Germanwings flight 9525. There's no way to protect against every possible scenario.
We just can't make it one hundred percent risk free, however much we'd like to save every soul.
Why didn't they already have a rule that you need two in the cockpit?
Some airlines already had this rule and last week, many or even most airlines decided to implement this as standard.
Personally, I'm not impressed with all these airlines jumping on the bandwagon to change these rules. I think all we've done is add a new point of vulnerability. Flight attendants do not receive the same amount of mental health checks as pilots and with this rule, we are increasing access to the cockpit rather than reducing it.
Previously, if you decided that you wanted to take control of the aircraft and crash it, you would first have to become a pilot and get a job as the flight crew. Now, all you have to do is get a job as a flight attendant.
In addition, the moment of transition, when one person is trying to get out while the other person is trying to get in, is a vulnerable time in the Boeing 737 and other smaller aircraft. The door must be held open for one person to exit so that the other can enter. From a hijack point of view, it opens a window of opportunity on every flight.
There are also regional flights with three-man crews: two pilots and a single flight attendant to cover the cabin. Is the cabin to be abandoned in order for the flight attendant to stand uncomfortably in the cockpit?
It is possible that the First Officer would never attempted this awful plan if someone had stayed with him. It's possible that the cabin crew member would have fought the First Officer for control when he disabled the keypad to deny the captain entrance. But I remain unconvinced by the wisdom of this attempt to reduce the likelihood of what is an incredibly rare event.
Why have they spent so much time and money on the recovery of the Flight Data Recorder after the Cockpit Voice Recorder made it clear that the crash was intentional?
Because it would clearly either corroborate the existing evidence that the First Officer deliberately flew the aircraft into the ground or give us new data to explain what happened.
As it happens, the data shows that the first officer repeatedly increased the rate of descent, confirming that this was a deliberate action.
Shouldn't we have video in the cockpit too?
Straight up: in my opinion, the main reason to add a video feed would be to sate morbid curiosity. Right now, we have the cockpit voice recorder and the flight data recorder which store information about the flight and attempts to ensure that we have enough data to recreate an accident and understand why it went wrong. It may not be possible for you and me to recreate the actions in the cockpit based on soft sounds, but that's exactly what the analysis of the CVR is. These on-board recorders are put through surviveability testing including:
Crash Impact Test — 3400gs for 6.5 ms would be required to meet most accident scenarios. This test is actually performed with a cannon. A Fairchild CVR has survived a crash that was estimated to be more than 6000 gs.
Static Crush — In this test, 5,000-pound pressure is applied against all six axis points.
Pierce Test — A pierce test employs a 500-lb. weight dropped from 10 feet. It has been modified to be performed with a hardened steel pin.
Fire Test — The devices are subjected to 1100 degrees Centigrade for 60 minutes, then undergo 10 hours at 260 degrees Centigrade.
Any further recording devices would have to go through the same testing and be placed securely so as to have a useful view of the cockpit and yet not be dislodged by turbulence or really anything other than a full impact. And then, we have very little new information that couldn't be recovered / recreated from the existing recorders.
Having a video of this would be a journalist's dream but it is unlikely that investigators would receive enough new data to make it worth it.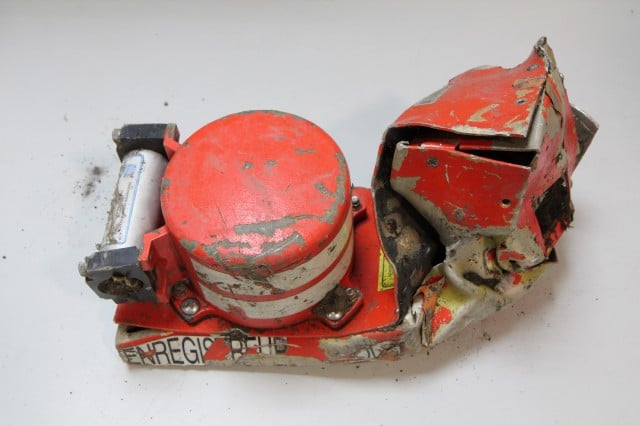 How did a deranged pilot get control of a commercial airplane? How could the Airline not have known?
It's not all that easy to determine if a person is going to go off the rails. If we banned everyone with any mental issue from flying, then it would be close to impossible to source enough pilots to cover current flights, let alone industry growth. In addition, although reporting is encouraged, it can be very frightening for a pilot to admit to issues like depression or alcoholism which could mean losing her job or her licence.
The New Yorker puts this into perspective with lots of good references.
Andreas Lubitz, Psychiatry, and the Germanwings Disaster – The New Yorker
But as any mental-health professional will tell you (and as many did in the wake of the crash), nearly one in three Americans meets the criteria for a mental-disorder diagnosis in any year, and more than half of us will qualify at some point in our lives. Once diagnosed, people with mental illnesses, even severe psychotic disorders like schizophrenia, do not commit violent crimes at higher rates than the rest of the population. And most people who have had suicidal thoughts do not go on to kill themselves, let alone a planeload of strangers. More intense psychological scrutiny coupled with the possibility of getting fired, as the head of an organization of German flight attendants warned, could easily backfire. "I would warn against making the crew into completely transparent people," he said. "That would just mean that someone would not go to a doctor."
But then how do we protect against pilots with mental disorders?
One thing that would undoubtably help is a long-term disability program. A user on the Professional Pilots Rumour Network posts about how this worked at American West.
Airbus A320 crashed in Southern France – Page 143 – PPRuNe Forums
We had pilots with a wide variety of issues from substance abuse to heart conditions able to go out on medical leave at 60% of their income. Long term disability kicked in 3 months after the initial short term period. There was no sick leave used in the process, if you had a condition that kept you out longer than 3 months you were placed in the program. Some guys never did get their medical back, they were able to stay on disability until social security retirement age. It was an industry leading benefit, one we fought hard to retain. I know for a fact that guys that may have hid an issue were proactive in getting help becaiuse of this program. I worked on the Aeromedical committee for ALPA when we had that union on the property.

Unfortunately we have lost that benefit in the merger with American. I personally think that this is short sighted on the part of the present union, APA, and the company. Guys that don't have sick bank, which is about 40 percent of the combined pilot group, will not have the money coming in if they have a significant issue. That is disincentive to getting help. We should encourage proactive health fitness, not hinder it.

We self certify our fitness to fly every leg, it's an ACARS entry we make before each flight. The burden is on the pilot to be honest and truthful. The system cannot operate any other way, it is too burdensome to check every pilot every leg. And it would be stupid to do so. This is not a common problem. 99.9 % of us just do our jobs safely and quietly every day. We have a bigger threat from weather and fatigue than we do from mental instability.
Will this accident bankrupt Lufthansa?
Airlines have insurance specifically to protect them in the case of liability for accidents. In this case, there are over 30 insurers led by Allianz.
Allianz pencils in $300 mln cost for Germanwings crash – sources | Reuters
The initial estimate represents about 20 percent of the $1.5 billion in premiums in the global market for airline insurance. The estimate includes the loss of the aircraft, which is seen at about $6.5 million, the recovery efforts, legal fees and indemnification of the passengers' families.
Why are there so many plane crashes suddenly?
There aren't. Honestly, there really aren't more crashes happening now and air travel isn't suddenly unsafe. Ever since Malaysia Airlines flight 370 disappeared, we've had incredible news coverage of crashes that wouldn't have had much more than a mention in newspapers in previous years. It's a hot subject, it gets viewers, and it fills news hours. People are incredibly interested — certainly I have become much more popular at parties in the past year!
One of the whole points of doing the Why Planes Crash series was that I wanted to offer a wide spread of accidents around the world, which I knew most people would never have heard of. The fact is, I may well decide to stop the series at 2014 as public knowledge about air accidents massively increased.
It's hard to believe watching the news, but air travel became safer in 2014. Despite what the opinion columns would have you believe, Asian airline carriers improved their safety record in 2014, which is largely invisible because Asian accidents are being covered which never were before.
How can you say that flying is safe after all this?
Public transportation is generally safe. However, the public (by which I mean all of us) is extremely interested in crashes and pretty much disinterested in flights where nothing happens.
The International Air Transport Association released their IATA – 2014 Safety Performance report for commercial aviation last month.
2014 had the lowest accident rate in history, the equivalent of one accident for every 4.4 million flights. There were 12 fatal accidents with 641 fatalities out of a total of 38 million flights.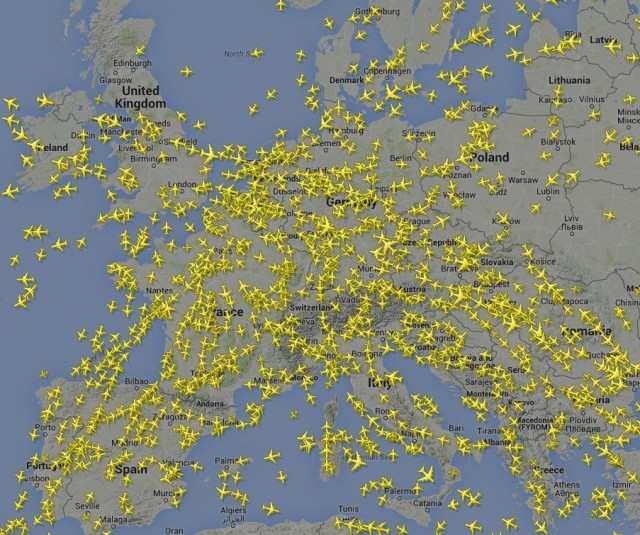 The fatalities in 2014 is high, to be sure but 537 of those were from the two Boeing 777 accidents suffered by Malaysia Airlines, which really swings the stats.
IATA says that more than 3.3 billion people flew safely on 38 million flights (30.6 million by jet, 7.4 million by turboprop). So out of 3.3 billion journeys, 641 were fatal. That doesn't make the loss of those lives any less tragic but it really does put into perspective.
The average per year over the five year period of 2009-2013 was 19 fatal accidents and 517 fatalities…but we've never seen anything like the current news coverage before, which makes it feel like aircraft are dropping out of the sky.
Aviation safety performance improved in 2014 in every region in the world (compared to the respective five-year rate 2009-2013). So flying today is safer than it ever was. Only the media coverage has changed.
So what should we do?
Right now, the focus has to be on this particular accident and how it happened. We should not, however, rush to make half-cocked changes based on partial information and we must avoid opening air travel up to new risks in a rush to protect from this specific situation.
Investigators will look for systemic weaknesses which could have led to this and consider what could be done to minimise the risk of similar situations. The French investigative body (BEA) has already said that, "the Safety Investigation will be oriented towards the cockpit door locking system logic and cockpit access and exit procedures, as well as the criteria and procedures applied to detect specific psychological profiles."
Armed with this information, we can look at getting real results in an industry that is already one of the safest.