The Most Popular Posts of 2021
Last year, I commented that the most popular posts tended to be older ones which I thought was maybe because people had more time to read in lockdown and went back through the archives. But having investigated more, it is clear that it takes some time for posts to peak in popularity.
This year is showing the same trend: there is only one post from 2021 but a new example from 2020 has made the list. Let's take a look.
This 2019 piece about a viral video of a 727 doing a low-level 360° has never been in the top ten before so I guessed that there was a specific discussion somewhere that linked to the article. The operator of the aircraft, Astral Aviation, made the news for supposedly being banned from flying into Somalia but a press release the same week said that this was not true.
Kenya's Astral Aviation (8V, Nairobi Jomo Kenyatta) has denied media reports that it has been banned from flying to Somalia to transport election material to Hargeisa, the capital of Somaliland. The breakaway region considers itself independent from Somalia but is not recognised by any other country as a sovereign state. It is due to hold local and parliamentary elections on May 31, 2021.
It's an interesting article but has nothing whatsoever to do with the low level circling. However, the pilot, Niel Steyls, has been all over the news this past year.
The Warzone: The Story Of The Mysterious White 727 That Appeared In Kabul After The Bombing Of Abbey Gate
It turns out that Niel Steyl, the Captain of a four-decade-old 727-200 that flies for Safe Air Company, an airline and charter outfit based in Kenya, answered an emergency call from the U.S. State Department for immediate airlift assistance after a complex terrorist attack, which started with a suicide bombing, killed 13 U.S. troops, as well as at least 170 Afghans, on August 26th.
A peculiar all white/grey discrete livery Boeing 727 is getting a lot of notice the last 24 hours as it makes trips to and from Kabul to Kulob, Tajikistan. 5Y-IRE #04C230 is from 🇰🇪 Nairobi-based "Safe Air". While seen via satellite, ADSBx history past 2 months comes up bare.
🤔 pic.twitter.com/rFbjAR17SB

— Evergreen Intel (@vcdgf555) August 27, 2021
And the South African outlet EWN defended President Zuma's usage of private jets on the basis that Steyl was the pilot.
Experts in the airline industry said while Steyl may be a convicted mercenary he is arguably the best 727 pilot in the country.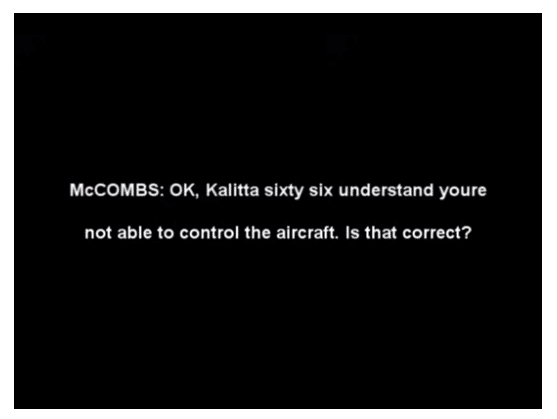 This has been a perennial favourite but I notice again, it didn't make the list in 2014, when it was first published, or in 2015.
It's a chilling example of hypoxia with a clear recording of the changes in the pilot's voice and according to the comments, the incident is now regularly used in aviation courses.
I'm a bit surprised this 2015 piece of a fatal accident in 2006 hasn't been in the top ten before, to be honest. It's one of those "worst nightmare" scenarios. The incident that sparked the post, an engineer sucked into an Air India A319 engine during pushback, has since had its final report, so I might revisit that case which looks to have had a very different cause.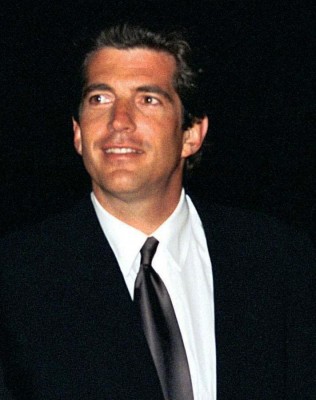 Another 2015 post of an older accident, this one gets brief popularity spikes when it is linked to from online discussions of the Kennedy family. I'm glad if my posts get used to explain what happened in a case like this although it does mean we get some very odd comments.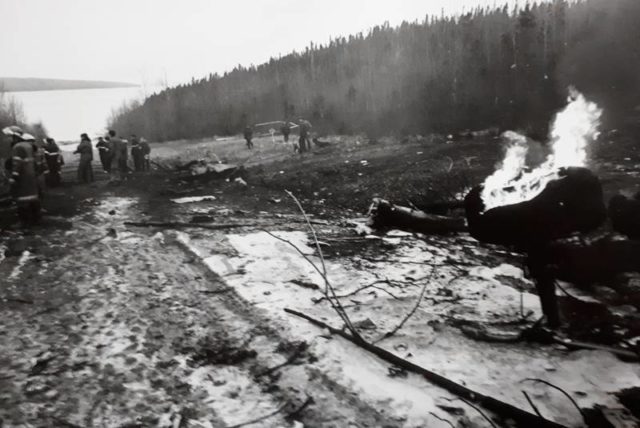 I am extremely grumpy that at least some of the visits to this page came from a Quora link asking did any plane crash happen due to obese passengers which is 100% not what happened here: the military passengers were carrying more baggage than expected but no one was obese.
More appropriately, it seems a Canadian documentary Rendezvous with Destiny: Arrow Air Flight 1285 Remembered which is available to watch on Gem if you are in Canada.
The recent comments on this 2018 post explain the popularity. Last month a YouTube video was released claiming to have solved the infamous unsolved crime and in the end, Richard Floyd McCoy Jr's wife and son state outright that he was the hijacker known as Dan Cooper. I've skimmed the video and I have to say, I'm not sure it has convinced me, but the theory remains an interesting possibility for the unsolved mystery.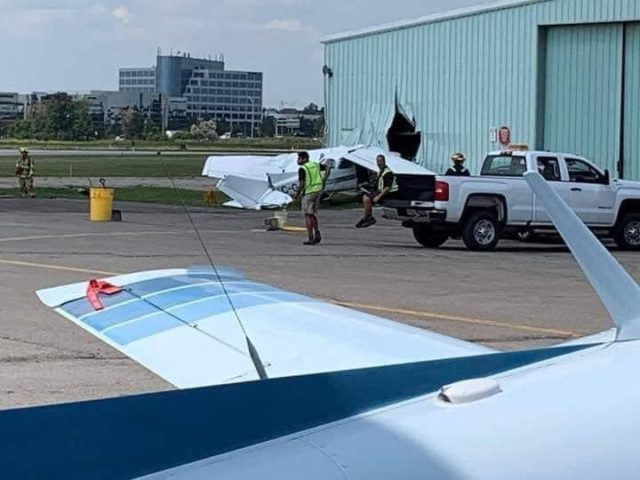 The Canadians seem to be out in force this year. This is the only post in the top ten that was published this year, following the story of a viral cockpit video from a Toronto airfield which showed a Cessna crashing into a hangar.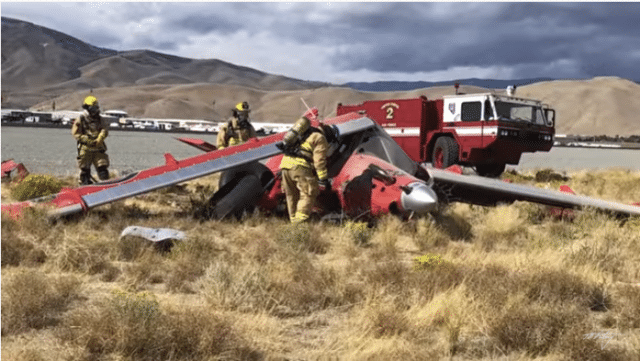 This was a very sad crash that ended up in the loss of an aircraft built over time with much love and attention but, thank goodness, no loss of life.
This one might need a follow-up as I know that Mike Patey was building another plane but I don't know the details.
This 2016 post was one of the cornerstones of Without A Trace. I'd been writing about aircraft mysteries since MH370, to try to show that this wasn't an isolated incident; that the fact that the Boeing 772 hadn't been found didn't mean that the aircraft had not crashed. But it's interesting, a different post from that same series was the most popular, The Mystery of Northwest Orient Flight 2501. I don't mind at all that people are reading the free versions of the posts rather than the longer ones in the book; I just find it odd that apparently it is at a rate of one article per year.
This 2014 piece is in the list almost every year: someone posts the photo of the plane with a silly caption and someone else responds saying "No, that's not true" and links to my article. There was one notable exception, where someone posted the link to my story as proof that the anthropologist story was TRUE, clearly looking only at the image and not bothering to read the explanation. Text is hard.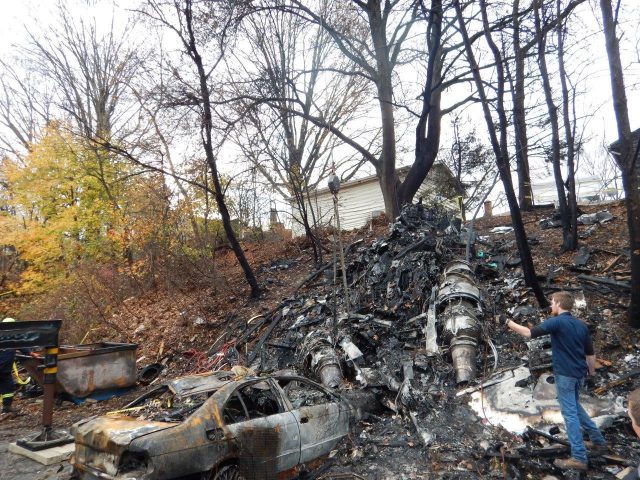 This 2018 post of a complicated human factors case appears for the first time in the top ten and possibly the first time any multi-part post has arrived in the top ten. It is pretty much unheard of for the longer posts to get serious attention, especially one which announces that it is only part one. This crash was featured in the latest season of Mayday (Air Crash Investigation) but that doesn't usually cause more than a blip in my stats, so it really doesn't explain the post jumping in popularity like this. All I can tell you is that it peaked on Monday, the 3rd of May.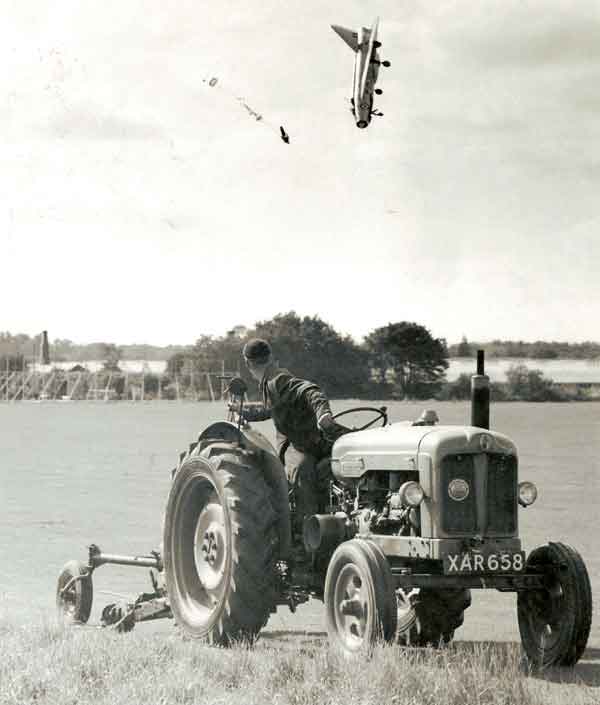 This is the number one post year after year. There's not a lot I can say other than that the comments continue to be amazing.
---
I also love looking through the search results, that is to say, what were people searching on when they chose to click on Fear of Landing.
Some of them are endearing, like: "pilot broken legs england photo farmer". I was surprised to see a number of queries about the sinking of the Estonia, which makes me happy as I'd like to write more about it. This person was probably disappointed as I'm pretty sure my site can't answer the question: ""what were all the helicopter that were flying around hyannis massachusetts yesterday afternoon?" Another disappointed person was probably looking for something a bit more visual than what I offer: "blow job pilot".
---
I hope you have a very happy end of the year tonight. The fireworks here have already started going off. I'm happy to share with you that Cliff was released from hospital yesterday and is convalescing at home now. I'm looking forward to a more active and less exciting 2022!