Top Ten Posts of 2019
Next week we'll be starting on a detailed look at Lion Air flight 610 but first, to celebrate the end of 2019, I want to share the most popular posts of the year. Most of these are older posts and in fact only one of them was written this year, which makes me worry that I'm losing my touch! But they are all favourites of mine, as well, so I'm happy to share them.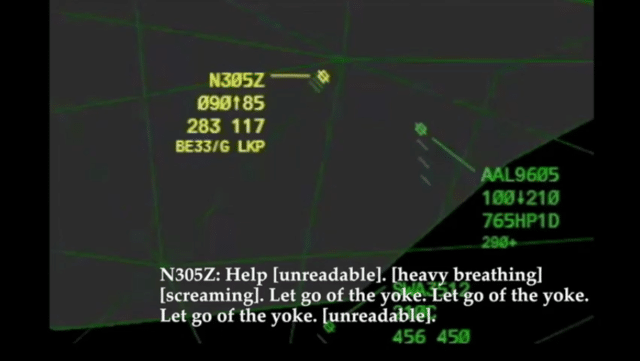 This is a frightening general aviation incident when the pilot and his wife suffered from spatial disorientation after getting caught up in a sudden updraft. The controller at Cleveland Center did an amazing job at talking the pilot down. The full details and the ATC recording are both included in the post.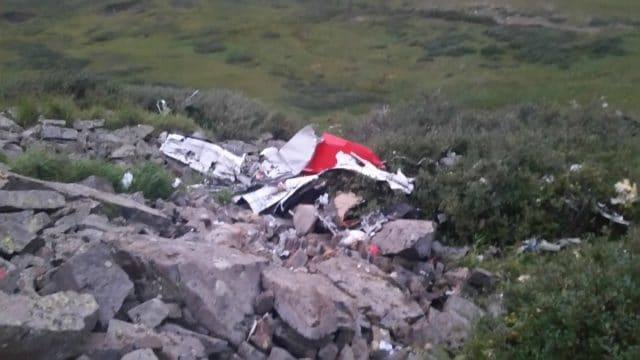 Another general aviation accident, this one showing a slow by steady sequence of events leading to what seems like an inevitable fatal accident.
This fatal general aviation accident from 1984 sticks out because the pilot had mounted an VHS video camcorder on his instrument panel for an observation flight. The video shows the rising terrain as the aircraft gets boxed in and eventually stalls.
The story of the first demonstration of the Airbus A320 in 1988 and the devastating effects of overconfidence on all parts is still shocking today. That said, I'm surprised that a two part post made it into the top ten; the longer ones rarely seem very popular.
This post featuring the transcript and audio clip of a pilot with severe hypoxia is regularly shared on aviation forums. Amazingly, this year the son of the pilot also visited and left a comment.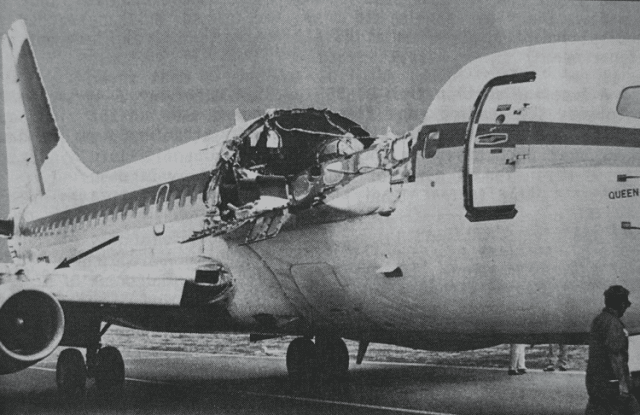 This 1988 incident in which a Boeing 737 hull ripped open at 24,000 feet changed the way we look at metal fatigue and maintenance. I'm also starting to get the feeling I should write more about historic crashes.
Sichuan 3U8633 from Chongqing to Lhasa diverted to Chengdu. Lost one windshield at FL332. Descend to FL240 due to high terrain (@flightradar24 data). Cabin decomp. FCU failure and some parts sucked out. Landded safely with bust tires. One pilot and one cabin crew injured. pic.twitter.com/8aViRZoOE0

— ChinaAviationReview (@ChinaAvReview) May 14, 2018
A relatively recent look at a modern crash: this 2018 incident in an Airbus A319 was badly reported in English but Shimin, a Chinese aviation enthusiast, helped me with translations of social media posts and local news. The investigation is still in progress.
I was surprised to discover how much I didn't know about this famous crash in 1999 which led me to write an in depth post based on the accident report. It seems I wasn't the only one who was interested to learn more.
I wrote this in 2014 in order to debunk the story that this small aircraft was attacked by a tribe in the Amazon but was in fact an art exhibition in Buenos Aires. Now I regularly see people link to it in conversations where the image is posted without context, which makes me very happy. However, some people still do seem to believe the original caption even when leaving comments on my site!
I was very surprised to discover that the details of this fantastic photograph had never been collected in one single place, even though it was pretty easy to document. I was pleased when I put it all together but I never expected it to become by far the most popular page on my website. The comments section of this is amazing, with various people connected with the airfield and the pilot writing about their memories. I've even thought about making an entirely new post out of that alone.
---
As always, I'm not sure what this tells me, although it's always fun to share the results. I promise that I will make more of an effort to include general aviation and historical crashes in 2020.
However it did lead me to look at my post from ten years ago: Best of 2009
The list has nothing in common with this one but also the tone and the types of posts seems quite different from today. It's interesting to me to see how the site has evolved.
Have you seen all these before? Do you have a favourite post?
PS: Thank you for the well wishes and I'm feeling much better now.