Exploring Regulatory Challenges
This week I want to recommend a very good article on Titan that I think you will enjoy. This article in New York Magazine is interesting, intelligent and well-written. If you read only one thing this week, I think it should be this. This is the type of essay that I aspire to writing, seamlessly combining current event reporting with personal recollections and technical details. It also highlights the importance of regulation. Honestly, in his position, I think that I, too, would have accepted the invitation to experience a dive.
What I Learned on a Titanic Sub Expedition: Unraveling the enigma of Stockton Rush – and understanding the Titan tragedy by David Pogue
The design redundancies also reassure me. The Titan has two CO2 scrubbing systems, plus emergency oxygen under the floor. It has seven ways to rise to the surface, including air bladders. Some still work if the electronics go out; some work if the hydraulics fail. One works even if everyone aboard is unconscious: It releases sandbags from hooks that dissolve in seawater after 16 hours.

I'm also witnessing what appears to be a serious culture of safety. There are endless checklists, sub inspections, twice-daily mandatory briefings, and a three-strikes rule: If they find three things amiss — even tiny things like low battery power in a flashlight or a missing nut on the platform — they cancel the dive.
I still feel like this would not have been possible for an experimental aircraft but I don't know the regulations well enough to understand how they managed to sell tickets without having gone through any approval process. Is the trick that aircraft have to start and end within someone's jurisdiction?
Yesterday OceanGate announced that they were suspending all commercial and exploration operations.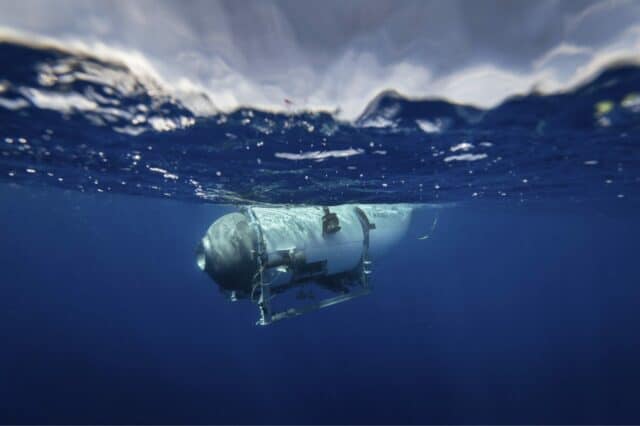 ---
Last month, the FAA announced that aircraft constructed after mid-2025 must have a second barrier between the passenger cabin and the cockpit. I feel like spending money on pilot training and job security measures would do more to ensure that our passengers are safe but North American pilot unions are heavily in favour and asking that the requirement extend to all aircraft, regardless of age. Boeing and Airbus are against retrofitting the barrier and have asked for additional time to comply.
Secondary Cockpit Barrier Now Required on New Commercial Aircraft
The NPRM notes "when the flight deck door must be opened for lavatory breaks, meal service, or crew changes, the flight deck could be vulnerable to attack. The benefit of this rule, requiring installation and use of IPSBs on airplanes in part 121 service, is to slow such an attack long enough so that an open flight deck door can be closed and locked before an attacker could reach the flight deck."
If you want more background information, this piece by the Congressional Research Service is very readable: Secondary Cockpit Barriers for Airline Aircraft
---
Thanks to Mike for the news that Wisk Aero, planning an autonomous air taxi service, is now a wholly-owned Boeing subsidiary as Kittyhawk has filed for bankruptcy.
Wisk Aero is aiming for passengers being able to fly on their four-seater electric VTOL aircraft within the decade. However, the FAA say that currently there is no way to certify an aircraft for passengers without a pilot on board.
Wisk CEO: Shift to Boeing ownership brings advantages
The supervisors will monitor multiple aircraft, their flight paths and surroundings from ground stations. Yutko's staff shares a Zoom screen to show me a photo of a station. It has multiple display screens, keyboards and monitoring equipment.

"There's no joystick," Yutko says. "It's merely a touchscreen display in most cases, where the supervisor can issue commands to the aircraft if necessary. But the aircraft will be highly automated and capable of avoiding obstacles or landing automatically in case of an emergency."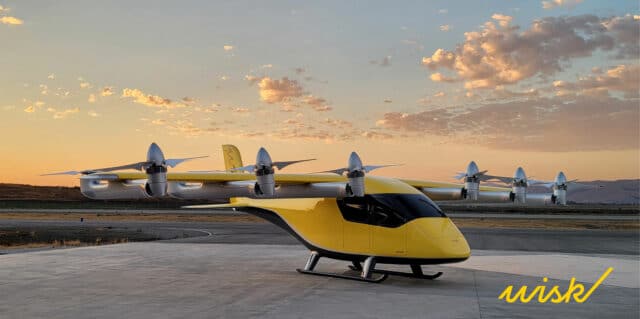 ---
A man who goes by Dirtbag pilot posted a check-ride scenario on Tiktok about the legality of a convoluted flight. It's not a real situation: the scenario has been around for years. The version I heard was that there was an examiner who would pass you if you just got this one question right. I was able to trace it back as far as 1999 in a Skydiving magazine but I'm pretty sure the jumping pilot problem is even older. The point of it is that there are complex regulations that deal with paying passengers vs personal flights.
Anyway, the scenario goes something like this:
A skydiving instructor has a lesson planned but the jump pilot cancels at the last minute. The skydiving instructor is also a commercial pilot and flight instructor. He could fly the Cessna but he needs to be able to jump with his student. There is a PPL student at the airfield who has been endorsed for solo flight. So the instructor and the student pilot sit in the front seat with the skydiving student in the back. Then, the instructor and the skydiving student jump, leaving the student pilot to fly solo back to the airfield.
The instructor's argument is that he flew the first leg, which the skydiving student had paid for, but once they jumped, it was no longer a commercial flight and the student pilot was legally flying as a solo flight as practice for his PPL. Will the FAA agree?
I'm interested to see what you all come up with in the comments. The scenario is usually brought up under US regs but if you think it might be different for the country in which you fly, I'd be interested in hearing that, too!