Seasonal Greetings from Fear of Landing
I'm pretty sure it's a tradition now that I get the Friday before Christmas off. At least, I hope so, because I've got some kind of horrible sniffly-sneezy-coughing-possibly-dying thing and I just do not have enough brain to finish the piece I have been working on.
So I'm going back to bed and feeling sorry for myself but I'll leave you with content from other people.
---
This is a good write-up of military report of the Mirage 2000D fatal crash which took place in France at the beginning of the year:
Mirage 2000D crash final report blames insufficient training
The report points to a lack of training for the 3rd Fighter Wing, which has endured several years of organic training deficit due to high engagement on operational theaters and low availability of the Mirage 2000D. "This lack of training led to an attempt to optimize each flight," says the BEA-É, adding that "over the years, training has become increasingly dense."

The optimization directs pilots to acquire as many skills as possible, instead of maturing those they already possess. The investigation revealed that the pilot had been qualified for a year and a half, but had carried out this type of mission only seven times and probably never in such weather conditions. That situation creates an environment where pilots feel pressured by the judgment of another experienced pilot and do not voice their concerns regarding an unadapted flight plan.
Read the whole article here.
---
This fantastic image was posted to Reddit's OldSchoolCool group with a caption of Pilot restarting a stalled propeller (1960s)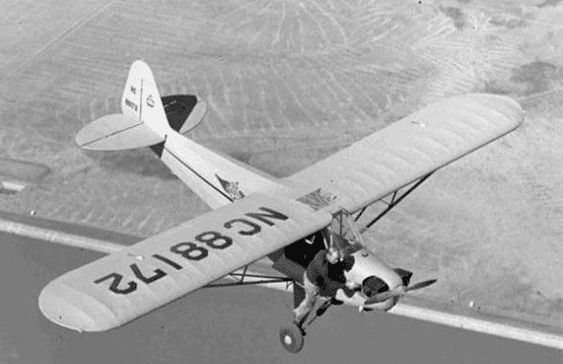 The photograph is great but the fascinating thing is that the photographer was watching and posted to the group to explain the context of the shot:
I took this in November 1946 and it shows Merle Larson demonstrating a small air show stunt that he did. It appears that he is alone in the plane but there is another pilot (Gladys Davis) flying the plane from the back seat and he does have a rope tied around himself. Merle was a WWII B-24 pilot, flight instructor, inventor and builder of three unusual planes based at Buchanan Field, Concord, California.
---
This video shows a fatal GA crash and is hard to watch:
On June 28, 2013, about 0948 mountain daylight time, a Piper PA-22-135 Tri-Pacer, N1540P, and a Piper PA-28R-200 Arrow, N2108T, collided midair while on final approach to landing at the Johnson Creek Airport (3U2), Yellow Pine, Idaho.

The private pilot of the Tri-Pacer and his pilot-rated passenger sustained serious injuries. The private pilot of the Arrow sustained serious injuries. Tragically, his 20-month-old son sustained fatal injuries. The child was secured in a CARES child restraint.

A review of the recorded CTAF transmissions revealed that both pilots were transmitting their positions within the airport traffic pattern, corroborating their reports that they did so. It could not be determined why neither pilot heard the other pilot's position reports and the NTSB found it likely that both pilots were not adequately monitoring other aircraft position reports while in the pattern.

The NTSB report states "If either pilot had heard the other pilot's position reports, it is likely that the collision would not have occurred." (Vigilance is such a common theme.)

Both NTSB accident reports are included as part of a larger document repository containing investigative information about this accident. Those documents, which include the CTAF transcript, can be found at https://tiny.cc/idahomidair.
---
And finally, not quite our usual fare but I stumbled upon this article about NASA and its connection with the occult, filed under Rocket Design.
Jack Parsons and the Occult Roots of JPL
This one is particularly interesting to me because the Jack Parsons in the headline and pictured in the article was actually a great-great uncle or cousin eight times removed or something of mine — we are definitely related on my American grandmother's side. My Favorite Aunt Nancy should appear in the comments shortly to clarify.
One day, in 1937, Parsons and Forman attended a lecture on rocketry at Cal Tech, where they became acquainted with student Frank Melina. Melina was a theorist and mathematician, studying Mechanical Engineering at the time. The three men began making enquiries around the Cal Tech campus with regards to establishing a rocket development program, but were constantly refused opportunities as rocketry was still largely seen as science fiction at that time.
Read the whole article here.
---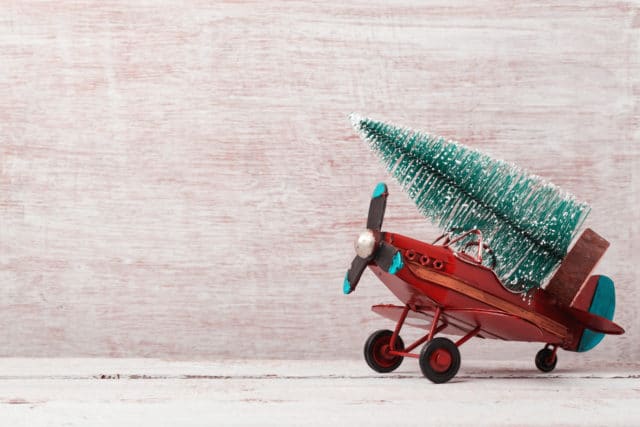 I hope that you enjoyed these as much as I did and that the end of the year is full of happiness and tranquility for you.
Me, I'm going back to bed.