Inflight Casinos: Good Idea or Bad News?
I am moving this week so I have another guest post for you. There have been a few references on Fear of Landing about inflight entertainment and whether or not in-flight casinos are an obvious next step or a problem to be avoided at all costs. So I hope you will enjoy Dan Saymour's article considering the subject.
---
The casino industry has never been a stranger to innovation. Whether it's introducing new games or gambling technologies, like online and mobile gambling, or embracing new security innovations and tools for identifying scammers on the casino floor, gaming operators are a canny bunch. There has even been the introduction of live casinos, with the premise that it's like playing in a real casino from the comfort of your own home. Many big brands have even taken this a step further with major players like 888 and partycasino looking to add to their existing live casino with a virtual reality casino array of games. But with so much of the development in recent years focusing on the technology side, it now seems as if there might be a new emerging space on the horizon – or perhaps more accurately, some 30,000 feet above it.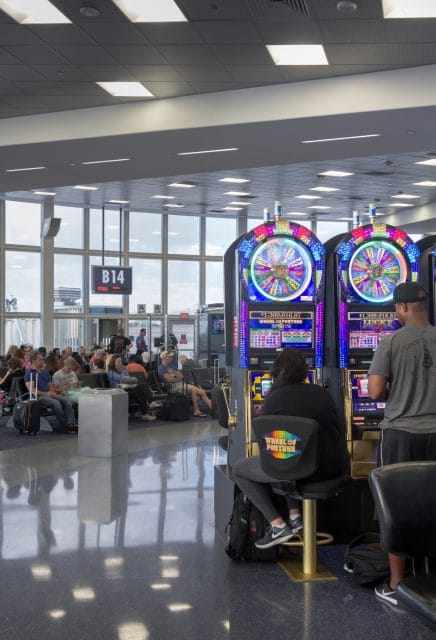 Take it one step further.
Inflight casinos could be the next big thing, taking gambling literally to a whole new level. At least, that's the verdict of two French aviation designers. AirJet Designs and Designescene usually focus on designing aircraft interiors for a more luxurious flying experience.
But with their foray into inflight casinos, their teams could be set to shape the future of luxury aviation, and casino gambling, in one fell swoop. So what might their vision for a casino in the sky actually look like, and is this a good idea, or a step too far for these respective industries?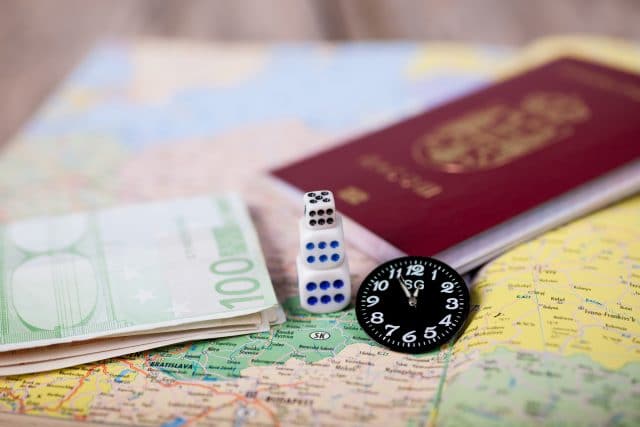 The Idea
In October 2016, two employees at these design houses first floated their concept for an on-board casino, designed to reflect, in their own words, the glamour of "James Bond movies". Their casino area features a bar and seating area, plus a blackjack table for those looking to pass the hours on long-haul flights. At present, there are no takers for the idea, but the duo remain in discussions with several major international airlines about the potential of incorporating the design on several key routes.
The casino design is understated, and doesn't sprawl across the plane as might be expected. It's a compact layout, with a very modest selection of games likely to be available. But the idea will no doubt appeal to some travellers, particularly those with both time and money to burn on transatlantic or oceanic flights.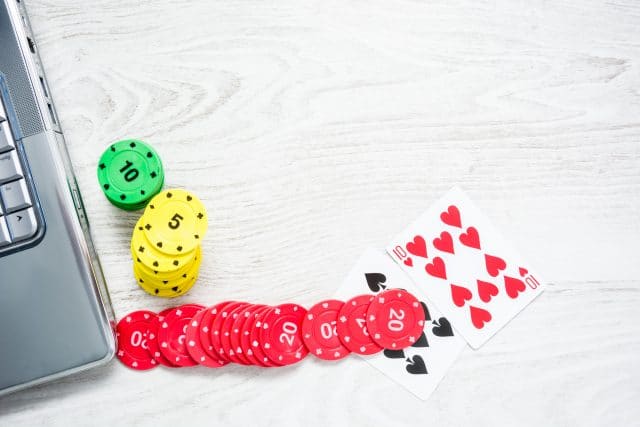 Why Inflight Casinos Could Be The Best Thing Ever
Picture the scene – you're flying to Las Vegas from the UK. The most direct route from Heathrow will get you there in 11 hours, with 20 minutes to spare. That's a long time for anyone to look forward to a flutter. But if there was a casino on the plane, wouldn't you be tempted to gamble on board?
And it's not just an idea that would work for flights to Las Vegas. The French design duo themselves feel the idea could be worked into a range of different routes, providing a form of entertainment for passengers as they travel. However, while the idea may have legs, it's not the first time someone's tried to put air travel and casino gambling together. And the results haven't always been overwhelmingly positive.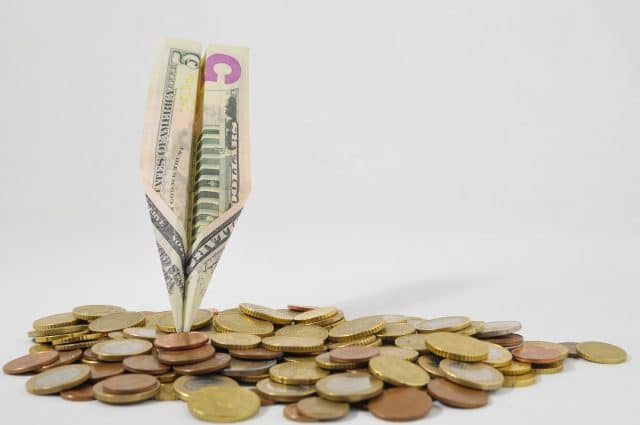 The Downsides
SwissAir was one of the first airlines to experiment with gambling in-flight, when they introduced gambling software onto their flights back in the 90s. Passengers were given the option to gamble on a number of classic casino games, like poker, blackjack, and keno.
In 1998, however, things took a turn for the worse. Sylvia wrote about an incident on a SwissAir plane carrying gambling software and the fault was in part attributed to the software powering the in-flight entertainment. It wasn't long before SwissAir decided to remove the software from all of their flights, as a security precaution as much as anything else.
Virgin and RyanAir have also looked into inflight gambling at various times over the last decade or so, with neither carrying the idea to fruition. And when you consider the potential for some passengers to get aggressive or violent, particularly when alcohol-fuelled, and perhaps more likely when facing an unexpected financial loss, it seems that the idea isn't without its risks.
Of course, these problems exist in land-based casinos, and they are far from a reason to clamp down on the vast majority of sensible gamblers who enjoy casino gambling. But when that casino is skyborne, life and death decisions do tend to favour excessive caution over reasonableness.
Inflight casinos are clearly an idea that we could see becoming increasingly common in the years to come. But they are not without their problems, and airline operators would have to allay all imaginable concerns about gambling on board their aircraft in order for this to become a widespread reality.
For Jean-Pierre Alfano and Frederique Houssard, the French designers pushing the concept, these issues are theirs to solve. Meanwhile, the rest of us will carry on waiting till the plane touches down to get our gamble on.