In case you were wondering what to get me for Christmas
There are lots of private jets up for sale but this one is special…
It is a 1962 Lockheed JetStar 1329.
The JetStar was a private project at Lockheed, originally for the US Air Force but when that didn't pan out, they targeted the business market. Only 204 aircraft were produced. They were loud and used a lot of fuel, issues which were improved in the 731 JetStar, a much more successful endeavour.
This one, though, is special. it was Elvis Presley's personal jet.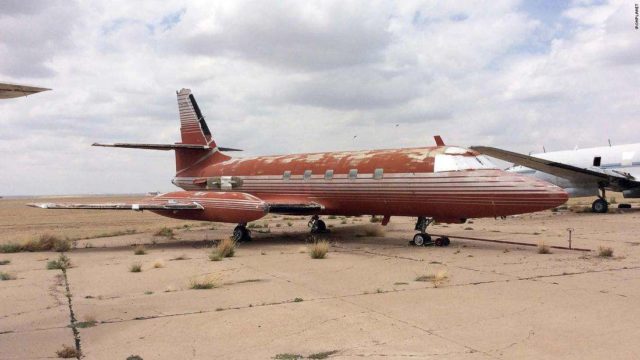 1962 Lockheed Jetstar 1329 Jet – Elvis Presley Previous Owner
Custom private jet personally owned by Elvis Presley, the late American singer, complete with red velvet seats, gold plated accents, and red plush carpet.
Well, yes, red velvet seats, but like Elvis in his later years, they certainly have seen better days. According to the FAA, no changes were made to the interior — other than rotting away over decades.
Elvis's Jet has been privately owned for more than 35 years, becoming a tourist attraction where it sat on a runway in Roswell, New Mexico in the US.
This makes it sound like someone placed it there for people to enjoy, rather than that the poor plane was abruptly abandoned there in 1982.
According to an inside source, the safety manual is immaculate.
The jet is the only one of the three planes belonging to Elvis Presley, which is still privately owned, while the other two are owned by the Graceland estate in Memphis, Tennessee.
All of the jets were sold after Presley's death in 1977, but Graceland purchased the other two to put on display in Memphis, Tennessee: another JetStar and a Convair 880 Jet. The other JetStar, nicknamed Hound Dog, is in slightly better shape.
The abandoned Jetstar at Roswell went to auction last year, actually, where the company behind the auction estimated its worth as between $2 million and $3.5 million. In the end, it went for a paltry $430,000. And even at that bargain basement price, the purchaser has suffered some sort of buyers remorse, it seems, and here it is available again.
All FAA documents & invoices showing previous ownership by Elvis Presley are included. Seller Comments: Year of manufacture is 1962. Missing items: Engines & cockpit components
Well, you can't have everything…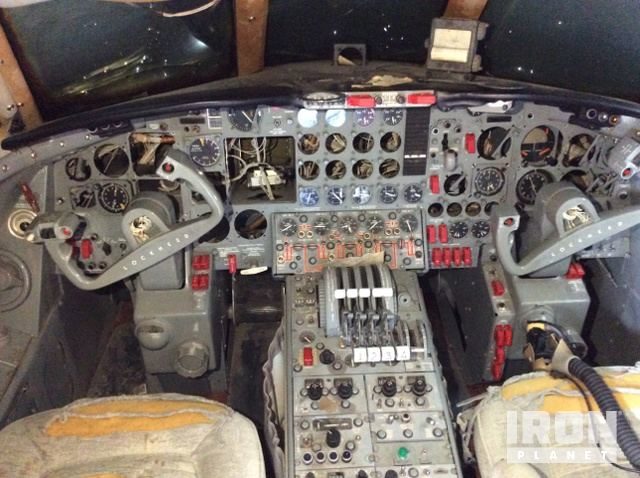 This item is offered as-is, where-is with no IronClad Assurance, and a buyer may not dispute the condition of the item.
Hahaha, I bet.
You can see the auction and a lot more photographs of the plane on IronPlanet although I don't see a way of seeing what people are offering for it.
IronPlanet is accepting bids until the 27th of July 2018. I don't want to think about how much it would cost to get that JetStar back to its original glory but I sure would make the effort, if someone were to surprise me with it!