Air Canada flight 759, Sabotage and More Fire Fighting
There's a lot of good content out there this week, so much so that I couldn't resist putting together a round-up post sharing the best of it with you.
---
This is a strong piece and exactly the kind of thing that I know you all love.
The near crash of Air Canada flight 759
On the 7th of July 2017, Air Canada flight 759 lined up to land on the taxiway instead of the runway at San Francisco International Airport, in the process coming just seconds away from causing what might have been one of the worst aviation disasters in history. This article examines the sequence of events that brought flight 759 onto a collision course with four other airplanes, and demonstrates just how close it came to catastrophe. In the process it seeks to answer the question of what could have happened, why it did not, and how this near miss has served as an opportunity to prevent future disasters before they occur.
---
Whereas this one is just scary.
American Airlines mechanic in Miami charged with sabotaging plane. It aborted takeoff.
An American Airlines mechanic was arrested Thursday on a sabotage charge accusing him of disabling a navigation system on a flight with 150 people aboard before it was scheduled to take off from Miami International Airport earlier this summer.
---
I posted this to Facebook yesterday but I have to admit I'm still smiling at the article, which seems amazed that an off-duty pilot might have been wanting to go on the same flight
'Legend' dad on holiday flies delayed EasyJet flight to Spain after original pilot 'missing'
A pilot holidaying with his family ended up flying the plane from Manchester to Spain himself, after their flight was delayed for several hours due to a "missing" pilot.
Michael Bradley – an EasyJet pilot himself – took over the cockpit and flew his family and the other stranded passengers from Manchester Airport to Alicante.
---
I love this photograph of Lake Hood airport in Anchorage, Alaska, which was posted to Reddit without attribution last week.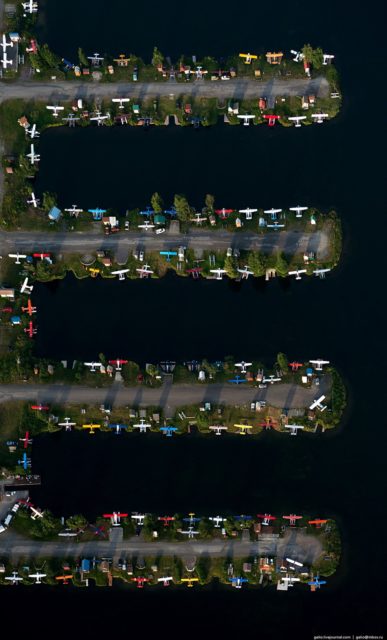 Lake Hood is apparently one of the few places in the world where you can taxi or tow your aircraft out of the water and over to the paved runway and it looks almost as amazing in the Google Maps photograph: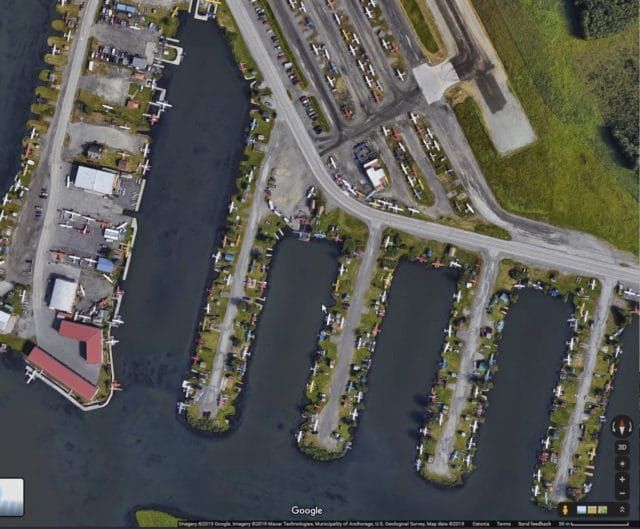 ---
Politico just published this excerpt from The Only Plane in the Sky: An Oral History of 9/11 which is based on transcripts of 911 calls and cockpit voice recorders. I found it chilling to read.
'We May Have to Shoot Down This Aircraft'
Mary Matalin, aide to Vice President Dick Cheney: I was with the Vice President when the second plane hit, and we knew instantly that this was not an accident.

Condoleezza Rice: It was the moment that changed everything.

Matthew Waxman: We went into full crisis response mode.

Mary Matalin: We went right into work mode. While we were in his office making calls to New York, making calls to the president, making calls wherever they needed to be made, the Secret Service barged into his office.

Dick Cheney, vice president: Radar caught sight of an airliner heading toward the White House at 500 miles an hour.
---
And finally, as a follow up to last week's post, this video about Aerial Firefighting is interesting and very well done… but if you can't spare five minutes, at least check out the results of dropping fire retardant on a car which starts at 1:19:
If you are on the mailing list and can't see the video, just click through to the full post.
---
Any other interesting links or news articles? Please leave them in the comments!