Wire Strike – RAF Chinook
I've never seen anything quite like this.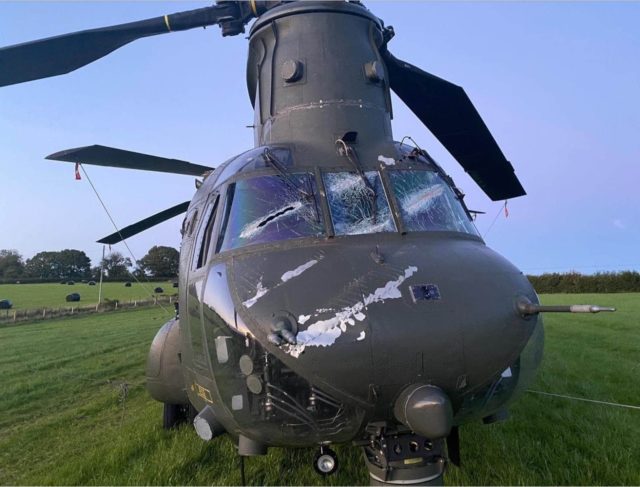 According to forces.net, the Royal Air Force Chinook based at RAF Odiham (Hampshire) was taking part in a low level training sortie on its way to Devon when it struck powerlines, causing a power cut in the local area. The Chinook landed safely in a field in Wales, with one crew member suffering minor injuries from the broken glass.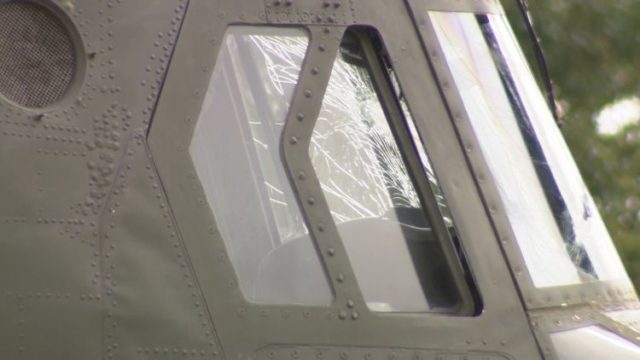 ITV interviewed the villagers in Carmarthenshire where the Chinook came down.
"It's a very quiet village, nothing exciting usually happens and there's not a lot going on," said 81-year-old resident John Davies.
We all heard it before seeing anything. It was really loud and blaring, but something sounded off, there was a sort of chuckling as the helicopter flew over the house. The power went off at around 8.30pm and we had an alert saying that they were trying to get it back on. It was only off for around an hour but everyone was on their doorsteps wondering what was going on.
Another resident explained how they travelled to the field to make sure that no one was injured in the emergency landing.
Lucky that no-one was hurt because it could have been a lot worse. We asked the crew members if they needed anything or if we could get them some food or some fish and chips and went down later on and had tea and biscuits with them.
I hope that if I ever have to make an emergency landing, that it happens in Wales.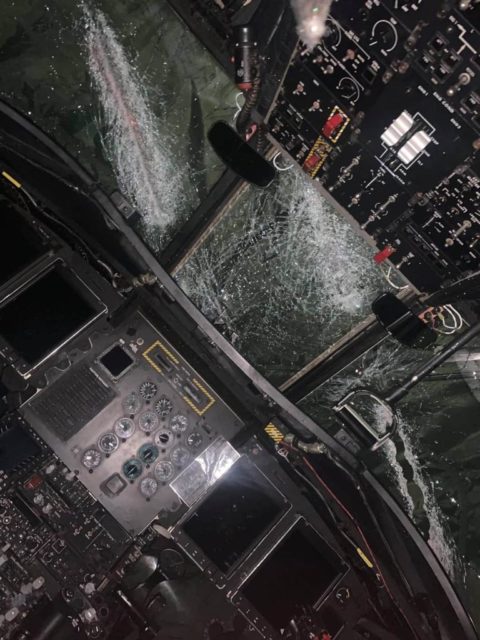 That was a very lucky crew although the fate of the poor Chinook remains unclear. RAF crew have been stationed in the field, apparently trying to work out how to get it back to Hampshire. One resident of the village said that they'd been asked if they would be able to accommodate crew members for the following week. In the meantime, local police and RAF Mountain Rescue are maintaining security at the site.
It's tempting to come up with a caption for the photograph. "Dinosaur attack in Wales; Chinook wins."