It's a bird…it's a plane…it's a car-plane!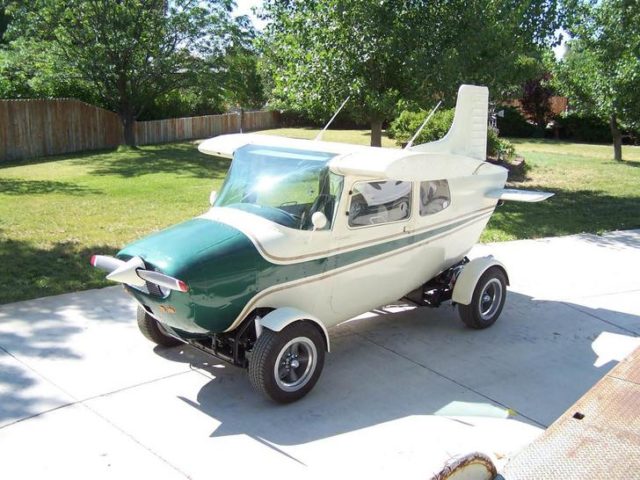 This photograph was posted on Reddit and I immediately fell in love.
Isn't it fantastic?
And the comments on the Reddit thread made me smile as well.
This is like cartoon in real life. Only lacks fluffy clouds and smiling sun in the background.
Your scientists were so preoccupied with whether they could that they didn't stop to think if they should.
That's the most adorable little deathtrap I've ever seen.
Anyone know who owns this thing? Using it as a getaway vehicle at my wedding would be awesome. Bonus points if it makes propeller noises.
And in response to how much thrust it would need to get airborne:
Judging by the size of its wings, it'll have to get somewhere around Mach 2.
Of course, I had to find out if the car really existed and I'm thrilled to say, yes! The photograph originally appeared on Craigslist in Reno, Nevada as a car-airplane for sale for $25,000. The advert explains that it is a 1968 Volkswagen Beetle with the bodywork of a Cessna 172 and fully street legal. "It doesn't fly," said the ad point blank, just in case anyone was wondering.
The original advertisement has since disappeared but I tracked down some more of the photographs that accompanied it: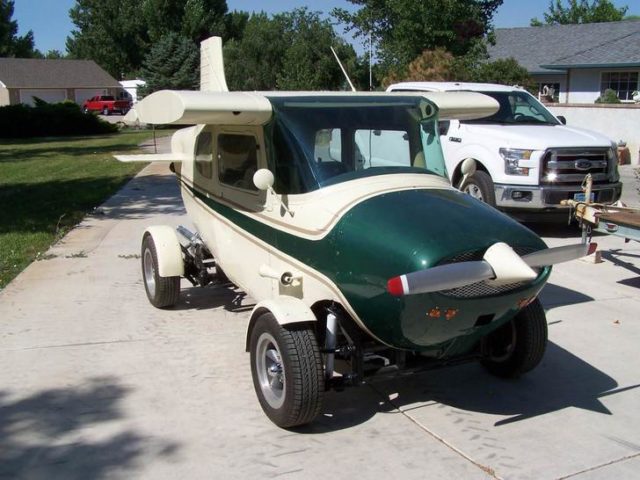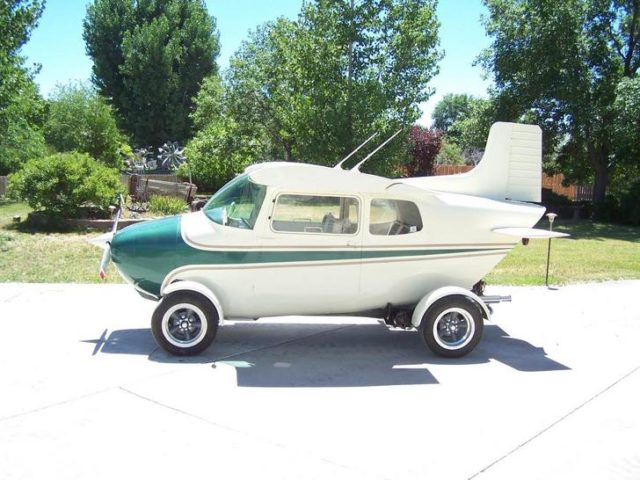 The dashboard includes all the original aircraft gauges except for one which has been replaced by a VW speedometer/fuel gauge.
Hagerty magazine contacted the seller for an interview to ask him about his airplane car. "I'm retired and I had nothing to do, and I'm an ex-pilot." He told them that he was too old to fly (he's 80) and that this was the third airplane-car that he had built.
He originally added aircraft parts to a golf cart, however that couldn't be licensed, so he did the same again but this time on a Beetle chassis. Both sold quickly so when he found a damaged Cessna 172, he decided to go all out to make a working car that visually used as many Cessna parts as possible.
The article doesn't say what version 3 sold for but the retired pilot did say that it would be his last. "This was it for me, I'm gonna go back to woodworking."
That's a shame because I'm sure I could have convinced you all to pitch in and buy me one for Christmas. I'd be the belle of the town!