Crop Duster Crashes in Gender Reveal Stunt
On the 9th of July 2019 an Air Tractor AT-602 crashed in Turkey, Texas.
Air Tractors are agricultural aircraft and the AT-602 is a good mid-ranged option for a farmer: a single-seater low-wing taildragger with a range of 600 miles and a 630-gallon chemical hopper for crop-dusting or fertilizer distribution.
AT-602 : BIG TIME EFFICIENCY.
With the AT-602, you can do a thousand acres in the morning, save three loads over a smaller plane, and still have plenty of daylight for more jobs.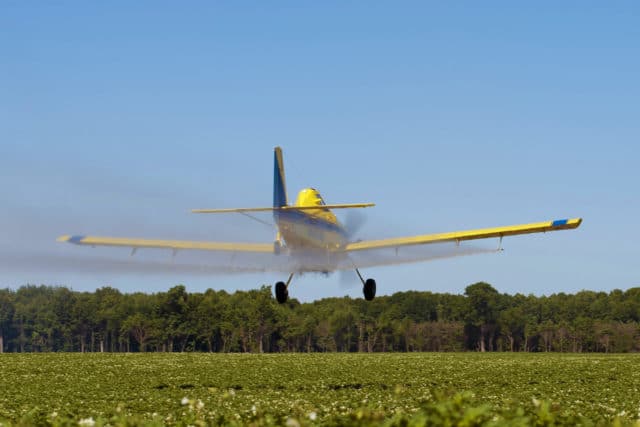 But this particular AT-602 wasn't carrying chemicals in its hopper and it wasn't helping a farmer with his crops.
No, instead it was carrying pink water.
The pilot was experienced, with a commercial licence and certified as a flight instructor. He had about 14,000 hours flight time with 8,000 on type. He was manoeuvring at low altitude when he dumped the pink water for what was meant to be a spectacular display.
Someone was going to have a baby and the pink water was her way of saying it's a girl!. Gender reveal parties appear to be a modern thing, especially popular in the US and Australia. Basically, friends and family are invited to a party where something unexpected in pink or blue demonstrates the apparent genitals of a not-yet-born baby.
Initially, this was a relatively staid affair, where one of the parents would slice a specially-made cake to reveal pink for a girl or blue for a boy. Over the past decade, they've become more elaborate, including bashing open a piñata filled with pink or blue candies, setting off smoke bombs with coloured smoke and, in one case, an alligator crunching into a watermelon which had been filled with blue jelly.
As the gender reveal parties get more and more extreme, things have started to go wrong. One couple shot pink fireworks at their party guests. Another couple lost their car when they hosted a gender reveal burnout, placing bags of blue powder under the rear wheels ready to burst. Unfortunately the blue powder ignited and set the tyres on fire. The event was filmed by a low-flying drone (if you can't see this on the mailing list, please click through to see the videos on the website):
In a more tragic case, a man used a high-powered rifle to shoot a target, so that it would burst open spraying blue chalk everywhere. The explosion started a wildfire which burned 47,000 acres leading to a fine of $220,000.
And just last month, a 56-year-old woman was killed by a flying piece of shrapnel in a gender-reveal party gone wrong.
Woman killed by shrapnel from 'gender reveal' party explosion in Iowa
They spent Friday and Saturday preparing for the moment, according to law enforcement. The family had welded a homemade stand, which was filled with gunpowder, to a metal base. They drilled a hole for a fuse and placed a piece of wood on top of the metal stand. Colored powder was then layered on top of the wood.

Then, they put tape on top of the entire assembly, which "inadvertently created a pipe bomb," authorities said.
Although I don't quite get the obsession with this kind of embarrassing display, I have to admit that flinging the equivalent of a large hot tub of pink water from a crop-duster seems almost tame in comparison. The pilot slowed and trimmed the aircraft and dumped about 350 gallons (1,325 litres) of water. But then, he said, the AT-602 "got too slow" and then stalled. Already low to the ground, there was no chance to recover and the aircraft crashed into a field and rolled over. His report to the NTSB also stated that his passenger had suffered minor injuries.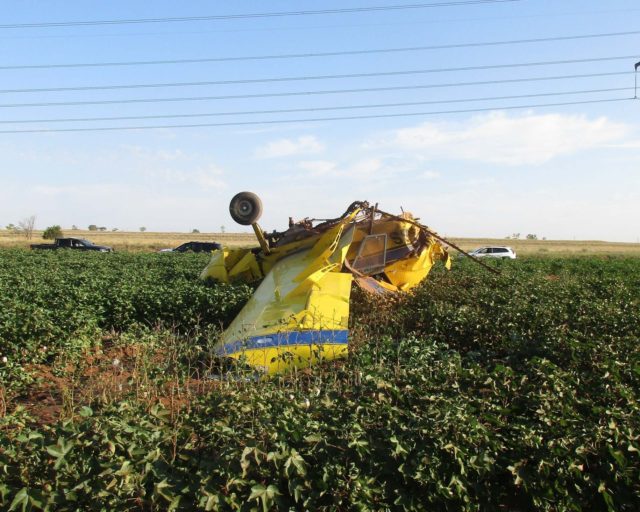 Passenger in a single seater? Sure enough. The report has tick boxes for which seat the passenger was in: left, centre, right. The pilot simply ticked "unknown". The inspector told the NTSB that as far as he could tell, the pilot moved to the right of the seat with the passenger perched on the left edge.
One commenter on Kathryns Report had some tips for the pilot, explaining that spray planes have a high degree of nose-up pitch when dumping a large amount of weight.
If your not ready for it even with stick full fwd the plane will pitch up violently. Factor in the woman passenger sitting on the left-hand side apparently and you lose the ability to close the dump gate handle which takes considerable force with that much water/weight pouring out. Always always have passenger sit on the right-hand side and maybe dump 1/2 load next time :)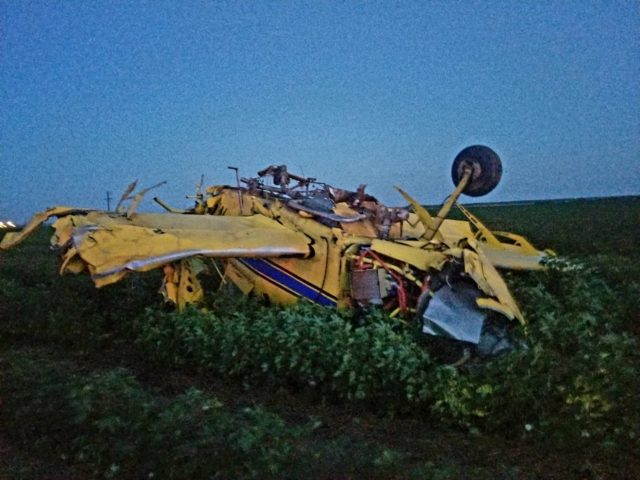 Looking at that plane and knowing they were crushed into that cockpit with no seat belts or restraints, it's amazing that they both walked away.